Post #401 · Posted at 2018-08-09 01:07:29am
4.3 months ago
Harman Smith
Member
214 Posts

Not Set

Reg. 2017-09-11


"What If You Had A Gun?"
Quote: Pandemonium X
-I'm thinking about doing SUPER Course and SUPER Class where all 4 PandemiXium 4 packs are involved.
This would be interesting. I'd definitely like to see a boss rush course with Zirkfied, Doppelganger, 生命の輪を紡いで, and the final boss of AviatoR.
Post #402 · Posted at 2018-08-09 07:50:20am
4.3 months ago
That's certainly something I encourage!
---
Post #403 · Posted at 2018-08-09 08:37:55pm
4.2 months ago
Last updated: 2018-08-09 08:37pm
BOSS LV X
[INNOVATED TECHNO]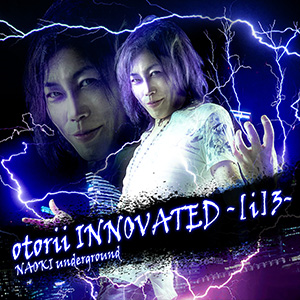 otorii INNOVATED -[i]3- / NAOKI underground
BPM: ???-???

- 4

- 8

- 11[R]

- 14[R]
---------------------------
New challenge charts for
Aerial Skydive

- 10
ONIGIRI FREEWAY

- 12[R]
Also might do a PandemiXium 4 complete where it's a download of all 4 phases. Also if anyone has any recommendations for a course or hell if you just want your favs, I'll be up to listen to them.
---
Post #404 · Posted at 2018-08-16 08:50:05pm
4 months ago
Well, it certainly was a ride. I'm not sure if it's on par with Doppelganger in terms of difficulty, but I could say, as one well versed in bosses, that it reminded me of Zirkfied, just harder.
(And another case of me being dead certain on something and then being wrong, just as I thought Caterpillar last time sounded like challenge material, so too did I think Black Pentagram this time, but eh, no worries)
---
Post #405 · Posted at 2018-08-25 01:11:18am
3.7 months ago
Last updated: 2018-08-25 01:11am
[END OF AVIATOR]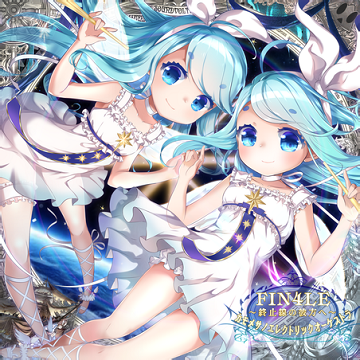 FIN4LE ~終止編の彼方へ~ - カモメサノエレクトリックオーケストラ
BPM: 128-512

- 2

- 6

- 9 [R]

- 12
New charts:
Kung Brother

- 11
Towards The Horizon

- 11[R]
Next update will be the final update in PandemiXium.
[END OF PANDEMIXIUM] ????? ??? - ??????????
BPM: 69-138

- 1

- 1

- 4

- 6
Final update will be awhile since I plan on doing super courses along with having a download for all of PandemiXium 4. There won't be a class mode to end it but there's going to be enough non-stop courses to keep you busy.
BUMP: So courses are not happening. The problem is I don't know how people have my song pack folder named or organized, also I have no idea if people just have the pack as one giant folder or four different ones for each phase or how they are named. Since doing courses wants folder names, this makes it hard to do unless other people's folders are the same name, and that's next to impossible to do.
In other words, courses are not happening due to naming conflicts in the course file. Sorry about this.

Final update should be out sooner rather than later now so at least something came out of this... right?
---
Post #406 · Posted at 2018-08-25 02:34:26pm
3.7 months ago
Last updated: 2018-08-26 10:01am
Oh, that was an issue I didn't think of (and even then I have courses on my own Stepmania). But in a sense it makes sense. I personally have all songs on one folder (PandemiXium 4).

But I guess I could simply make my own courses of my own inspiration then. I'm also considering of doing something (still thinking about what that would be) as a tribute to the whole PandemiXium series that I got to know and grow so fond of, once that last song is released.
---
Post #407 · Posted at 2018-08-29 12:36:21am
3.6 months ago
Last updated: 2018-08-29 12:38am
Not the final update yet but since this is the final Pandemixium, I'd thought I'd talk about a lot of cool facts, or lame.

Here's the prototype logo for Atlantis. Ended up being scrapped since this is only of the few images I had left on my old harddrive and I could not go back to the original file to resize it for jackets or make a cd title for it.
So Aviator almost wasn't Aviator. It was orginaly going to be called "Retropolis". and was going to be a City/Cyberpunk theme. As EvergreeN was being nature and pure, Retropolis was going to be the opposite by being urbanized and corrupted. Light past VS Dark future was the idea. I ended up changing it due to wanting to keep with the elements theme I had going. Here was the logo for it. This also explains the Mirai Sekai songs a little more.
Other facts:
-INSOMNIA almost got a challenge chart.
-Despite having version A and version B. We'll never get kyoto EVOLVED (Ver. C).
-Shake your ass was going to be in Starfire.
-Konohana Sakuya was going to be in Atlantis.
-Sweet Anarchy was going to be in EvergreeN but a song was cut in Atlantis so it took its place.
-Rave It Rave It was done during Atlantis.
-Alien Sonic challenge and The Alchemist challenge where going to be their expert charts. Oddly enough they both end up being normal OMES
-Models Are Ugly in PandemiXium II was made in a public library.
-MODEL DD3 in PandemiXium II is the worst time I've ever had making a simfile. Also why I've added revoke rule for requests.
-I only stepped Riders on the Storm (Infected Mushroom Remix) because the file I played for it from someone else was so garbage that I stepped it out of anger.
-I was in a really bad mood when I started work on Doppelganger... that explains a lot.

-There was going to be a Pump It Up Prime event. Songs were going to be Ragnarok, Requiem, Rock The House, and You Got Me Crazy.
Cut songs:
-Hamsin / makou: Was going to be extra stage in PandemiXium 1, but was cut... and kept getting cut... and I forgot all about the song.
2 Legit 2 Quit / MC Hammer: Yes really, sync issues.
-Sonik Elektronik / Rayza: Was going to be in PandemiXium II but was cut.
-C64 (True Style) / ADSRe: Was going to be the same song with speed changes and a challenge chart, much like Flow.
-Chronos / TAG: Showed up in DDR
-DUE TOMORROW / Mr. T: Was going to be a boss song for an event in PandemiXium 3 but ended up being Thor's Hammer.
-Lovers (Alucard Remix): Could not find a good way to cut the song.
-Rocking To The Beat / C-Snow: Used in Simfile Shuffle.
-海神 / 兎々: Was going to be Atlantis' OMES. Had a expert (11) and challenge chart (13) made but it showed up in DDR.
-ICARUS (Akira Complex Remix) / Eagle: Sync and song cut issues.
-Feel A Thrill / Yuzo Koshiro: Was used in Summer Contest
-Midori no kaze / Nayang: Was going to be the swan song for EvergreeN. Also was the 2nd song in PandemiXium history to be a 3 on

. I might upload this in the future somehow since it's pretty much complete.
-Vertigo / Alek Szahala: Could not make a good enough cut and audio quality issues, was going to be in Aviator.
-Danza Kuduro / Don Omar ft. Lucenzo: Only challenge chart was made and was used in DDR SuperNOVA 3.
-Quakes / dj hellix: Was going to be part of the Sinobuz update in Aviator but was cut.
Don't ask how I remember all this.
---
Post #408 · Posted at 2018-08-31 05:00:11am
3.5 months ago
MissingUTAH
Member
7 Posts

Not Set

Reg. 2015-08-21


Courses are pretty easy to make ourselves. Maybe you could just give a text file with a list of what songs/mods were gonna be in the courses, and we can put them together with our own folders?
Post #409 · Posted at 2018-09-04 09:37:06pm
3.4 months ago
Last updated: 2018-09-04 09:37pm
Quote: MissingUTAH
Courses are pretty easy to make ourselves. Maybe you could just give a text file with a list of what songs/mods were gonna be in the courses, and we can put them together with our own folders?
I could do that. I have the list of courses I planned on doing so I could upload the list and do that.
Also expect the final update MAYBE this weekend. Still gotta do some finishing touches.
Here's the courses I had planned. If you want to put them in yourself, be my guest. Thank You For Playing is missing its final song since it will be the song that's to come out for the final update. Go nuts.
KEY:
[SF] – STARFIRE
[AT] – ATLANTIS
[EG] – EvergreeN
[AV] – AviatoR

HARDSTYLE

[AT]Giant Strength
[EG]Rumble in the Jungle
[AV]Dawn of Falcon
[AV]Hades

Korse K

[AT]Shibuya Jungle
[AV]Sapphire
[SF]Insane Techniques
[EV]Programmed GAIA

EAGLE

[SF]Falling Down
[AV]Caterpillar
[AT]Reflux
[AV]3!dolon Forc3

DEATH METAL

[AV]Black Pentagram
[AT]HYDRA
[SF]In Never Ends
[EG]KARAKURI TOWN

EXTRA STAGE

[SF]It Never Ends
[AT]Sol e Mar
[EG]STARLiGHT
[AV]Rave It Rave It

ONE MORE EXTRA STAGE

[SF]Alien Sonic
[AT]The Alchemist
[EG]Dragon Pirates
[GOODRAGE

HARDCORE

[EG]OUTBREAK
[SF]Witching Hour
[AT]Nighttime Fears
[AT]Incoming

X-FACTOR

[AT]Shake your ass
[EG]Irish wood
[AT]Miracle 5ympoh X
[EG]X

Nekomata

[EG]Last Hometown
[SF]Funny shuffle
[EG]Nightmare before oversleep
[EG]Proof of the existence

L.E.D.

[AV]LASER CRUSTER
[AV]DAWN OF FALCON
[SF]Schwarzschild Field
[AT]NEO GENERATOR SEVEN

EUROBEAT

[AV]Crazy on Emotion
[EG]Limousine
[EG]Xuxa –BVG eura arrange-
[SF]ELECTRIC POWER

LUCKY 7

[SF]7 Colors
[SF]Peacock
[EG]Zenith
[AT]NEO GENERATOR SEVEN

MIRAI SEKAI

[AV]Mirai Sekai Pt 1 Neo Seoul
[AV]Mirai Sekai Pt 2 Neo Tokyo
[AV] Mirai Sekai Pt 3 Aeon Metropolis

FAKE ROAD

[SF]Fake Style
[EG]La Primavera
[AT]Fake Style II

LOL WTF?

[AV]Highway Star
[EG]New Bibi Hendl
[AT]The Typewriter
[SF]Hideo taisou daiichi

TRANCE OUT

[SF]Alcarda
[AT]Sail (Radio Edit)
[EG]Anahera
[AV]Jetlag

You likely forgot about it

[SF]My Lovely Darkness
[AT]Sweet Anarchy
[EG]Bonjour
[AV]Genesis

DANCE SPEED

[AV]Time to Air
[EG]STARLiGHT
[SF]Critical Cristal
[AV]3!dolon Forc3

USAO

[EG]Outbreak
[AV]VOLT (USAO remix)
[SF]invoker
[AT]Miracle 5ysmpno X

Thank you for playing

[SF]Falling Down
[AT][un]certain happiness
[EG]Last Hometown
[AV]?

FUTURE FUNK

[SF]Pineapple Juniors (MACROSS 82 99 Remix)
[EG]Want You
[EG]Let's Do It
[AV]82.99 FM

VS

[EG]Want You
[EG]Innocent
[AT]Chrono Diver PENDULEMS
[AT]onslaught

Hommarji Highway

[SF]Vulkan
[AV]Slluuddggee
[AT]Flashes
[AT]Cytokinesis

RETROPOLIS

[SF]Destination COSMOS
[SF]Vice Love
[AV]Mirai Sekai Pr. 3: Aeon Metropolis
[EG]Rebirth

DJ BATTLE

[EG]Awake Speedy
[AT]Tri
[EG]Jungle Jungle
[AV]Shakunetsu Pt.2 Long Train Running

Pandy's Picks

[SF]FAKE STYLE
[AV]Paper Planes
[EG]Anahera
[AV]Sapphire

HAPPY SKY

[AV]Sky High
[AV]Blue Sky
[AV]Sky Drive
[AV]Aerial Skydive

KAIDEN

[SF]Zirkfied
[AT]Doppelganger
[EG]SEIMEI NO WA WO TSUMUIDE
[AV]otorii INNOVATED –[i]3-
-----------------------
AviatoR is complete. You can download it on the first post. Also the category download is all of PandemiXium 4, so if you want all the songs, click on the category and hit the download button.
For everyone that downloaded even just one file or just one post in this thread. For everything in the last 7 and a half years...
[END OF PANDEMIXIUM]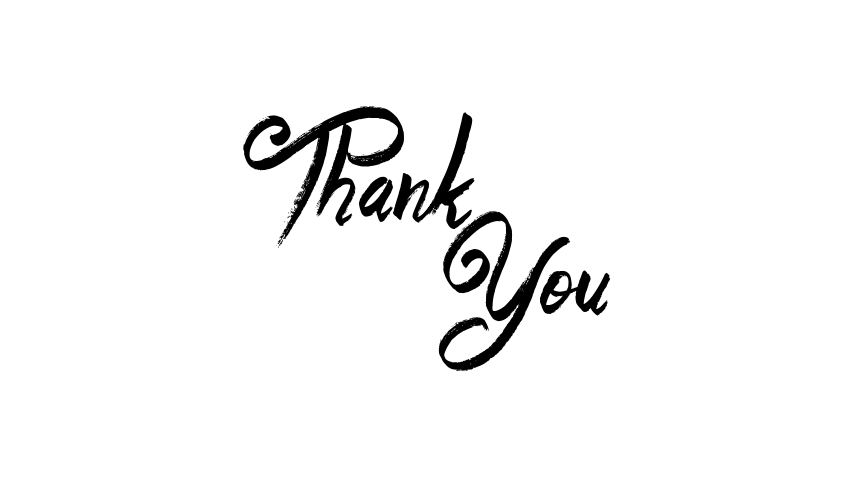 Thank You / Solarstone
BPM: 69-138

- 1

- 1

- 4

- 6
Thank you for playing PandemiXium.
---
Post #410 · Posted at 2018-09-06 05:17:47am
3.3 months ago
PandemiXium: 2011-2018. While I only managed to get on that boat in 2015, I certainly won't regret that I did. Sad it's over, but as they say, all good things do come to an end...

...Now I'm gonna go back and play every single in the whole series as a way to commemorate it.
---
Post #411 · Posted at 2018-09-29 12:19:41am
2.6 months ago
Last updated: 2018-09-29 12:19am
I've been told some songs did not get on the full PandemiXium 4 download pack due to japanese characters. I had to change the name of some songs. The songs are...

- 爆走ミニバン ~Highway Star~ → Explosion minivan -Highway Star-
- I will be back -オレは帰ってきた- → I will be back -ore wa kaettekita-
- 怪盗BisCoの予告状!!→ Kaitou BisCo no yokokujou!!
- 雪月夜 [Yukizukiyo] → Yukizukiyo

Songs have been renamed and SHOULD be in the category download now. If not let me know ASAP and I'll fix it. If you already downloaded the full pack download, it would be quicker just to download the 4 songs on their own and add them to your folder.

-----
Hey guys. I am working on a new project, but I want to have a survey about what people want or are expecting with my next project. You don't have to reply to all the questions but your input would be appreciated.


What are things you like about my simfiles? Things that make them stand out from others?

What are things people dislike about my simfiles?

Would people like to have more harder and/or gimmick filled charts or should things be more simple?

-Gimmicks but keep them limited to challenge.
-Things are fine the way they are.
-More DDR like, less ITG (less gimmicks).

What's everyone's input on the challenge charts? Do you only play harder charts or do you also enjoy the expert and below charts as well?

-I enjoy and play both
-I just play the challenge stuff
-The challenge charts are unnecessary most of the time. I enjoy fun charts rather than hard ones.

What's people's say on the rating system?

-What you are doing is prefect.
-Do X-Ratings like everyone else.

What was your thoughts on PandemiXium as far as songlists go?

-I like the mix of Bemani and other songs as it is.
-Do more songs outside the box. Throw some PIU/ITG/DDR Edits/ect in there as well.
-Go back to just doing Bemani Simfiles, that's what I'm here for.
---
Post #412 · Posted at 2018-09-29 09:32:53am
2.5 months ago
Last updated: 2018-10-03 06:28pm
What made me look at your simfiles was mostly because of the balance between easier and harder songs. Having stepcharts for all difficulties certainly adds to that. As for what I disliked, there were nothing I can come up as a general flaw, though I do remember a few songs sticking out with unnecessary bpm changes (though this was more prevalent on PandemiXium I and II than later).

Gimmicks? They are fine the way they are
My input on challenge charts versus the easier charts? I enjoy all of them! Though some more challenges could fit for the boss songs.

The rating? I prefer the old/ITG scale over the X scale

And then the songlist. The mix of Bemani and other songs are nice, though some PIU songs thrown in every now and then adds a bit of entertainment (like in PandemiXium II)

Those are my answers

EDIT: Also on my disliking list, is that some charts have a tendency of including double steps mid-stream. It's hard to give an example of it since it appears ever so often.
---
0 User(s) Viewing This Thread (Past 15 Minutes)