Post #401 · Posted at 2018-08-09 01:07:29am
1.2 weeks ago
Harman Smith
Member
212 Posts

Not Set

Reg. 2017-09-11


"What If You Had A Gun?"
Quote: Pandemonium X
-I'm thinking about doing SUPER Course and SUPER Class where all 4 PandemiXium 4 packs are involved.
This would be interesting. I'd definitely like to see a boss rush course with Zirkfied, Doppelganger, 生命の輪を紡いで, and the final boss of AviatoR.
Post #402 · Posted at 2018-08-09 07:50:20am
1.1 weeks ago
That's certainly something I encourage!
---
Post #403 · Posted at 2018-08-09 08:37:55pm
1.1 weeks ago
Last updated: 2018-08-09 08:37pm
BOSS LV X
[INNOVATED TECHNO]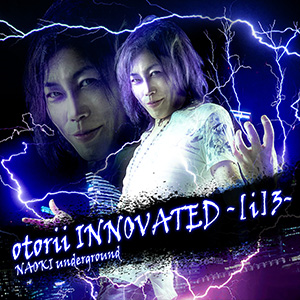 otorii INNOVATED -[i]3- / NAOKI underground
BPM: ???-???

- 4

- 8

- 11[R]

- 14[R]
---------------------------
New challenge charts for
Aerial Skydive

- 10
ONIGIRI FREEWAY

- 12[R]
Also might do a PandemiXium 4 complete where it's a download of all 4 phases. Also if anyone has any recommendations for a course or hell if you just want your favs, I'll be up to listen to them.
---
Post #404 · Posted at 2018-08-16 08:50:05pm
17.9 hours ago
Well, it certainly was a ride. I'm not sure if it's on par with Doppelganger in terms of difficulty, but I could say, as one well versed in bosses, that it reminded me of Zirkfied, just harder.
(And another case of me being dead certain on something and then being wrong, just as I thought Caterpillar last time sounded like challenge material, so too did I think Black Pentagram this time, but eh, no worries)
---
0 User(s) Viewing This Thread (Past 15 Minutes)