Post #1 · Posted at 2020-03-16 03:53:05pm
2.7 weeks ago
Last updated: 2020-03-16 03:53pm
Link to the category
----------------
I'm back with the next installment of my simfiles. Here are some changes.
-All songs will fully be in X-Ratings.
-10 files will start out and then each update will be 2 songs. There will be 50 in total
-Challenge charts will be unlocked later. This is so some of the easier charts get some time in the light and it gives something to look forward to.
-Files in the category will be organized in 5 sub categories. "BEMANI, Other Music Game, License/Mainstream Music, Other, and *Event to be named later*
-Some songs will have BGA/videos. They will be in the custom ZIP download as the file without the video will be the normal download. (I don't have any up now because my internet has been poopy the last few days).
-Songs will have genres and chart credit in their files.
-X and double charts will not be returning:
X and Double charts will NOT be returning for this version. I'm learning that there's still quite a few people that use older builds of Stepmania AND use other programs such as OITG, and others that support .SM and not .SCC. I want to make this pack acceptable to as many people as possible and I want to add more of a modern DDR feel, so expect harder like charts right out of the gate.
I'm axing doubles because honestly near the end of X, I was not having fun or enjoying making them and they felt more like a chore that I HAD to do them rather than wanting to do them. Hey, this also means new updates will come out quicker.
-New songs will show up in the PandemiXium discord first.
I'm aiming for a more modern DDR feel with this one, so expect some harder charts out of the game and later on as well.
----------------------
Here's the starting song list.
After the Storm / Sieudiver
Crystal Hail / Nhato
Ex-Plosion (Zee Tekz Remix) / ASSIMILATION
Fizzy Lifting Drink (Featuring Big Gigantic & Jimi Tents) / Kill Paris
Lightning / AJURIKA
RAIN / dj TAKA
Sunshine / Playmaker
T-REX vs Velociraptor (In the Far east euphoria) / Roughsketch & TARACHINE (Collab with t7r)
EXTRA STAGE
HELL FLAME / DJ Myosuke
This project will start.... RIGHT NOW! Go check out the starting songlist!
PandemiXium Discord advertisment goes here!
Join the discord and get new songs first!
------
Fixed a type in T-Rex.
Bump: Heavensdoor has been removed. Long story short, I've been told there's a list of songs that's a do not step list and that was one of them.
Because of this, first update will be 3 songs instead of 2 to make up for it. Sorry for the inconvenience.
New files are up in the PandemiXium discord. They will show up here a day or so after.
First update. 3 songs this time, rest of the updates will be 2 songs.
Heavensdoor replacement:
[GOTHIC METAL]
Duality / Yvya
BPM: 190

- 4

- 8

- 13

- 15
first update:
[世紀末コア (SEIKIMATSU CORE)]
DEATH†ZIGOQ ~怒りの高速爆走野郎~ / L.E.D.ALiCE (DJ NAGAI Vs. L.E.D.-G)
BPM: 200

- 3

- 8

- 12

- 14
[HYBRID TRAP]
Rush-More / litmus*
BPM: 160

- 3

- 5

- 9

- 13
---
Post #2 · Posted at 2020-03-29 09:43:24pm
5.7 days ago
I better subscribe to this thread as well, now that my discord account got deleted.
---
Post #3 · Posted at 2020-04-02 06:17:21pm
1.9 days ago
two new songs, both from the DJ MAX RESPECT V update.
[HARDSTYLE]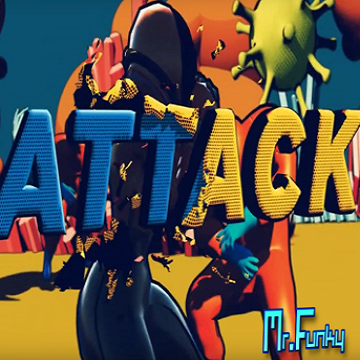 Attack / Mr.Funky
BPM: 150-300

- 3

- 6

- 8

- 13
[REQUIEM STEP]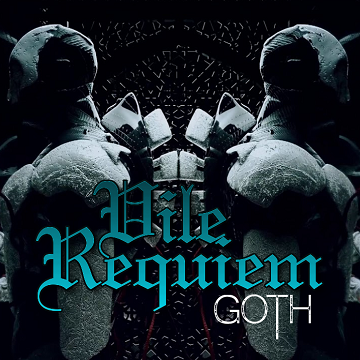 Vile Requiem / GOTH
BPM: 75-150

- 3

- 6

- 9

- 13
PandemiXium Weather Report SPECIAL EVENT "Rainbow Drive" will be in the next update. First stage is "Stage Red"
---
0 User(s) Viewing This Thread (Past 15 Minutes)