January, 2008
Special items include: jacket, DVD player, pair of accessories, foot panel clock, DDR music box and high quality headphones.
Basic items include: t-shirt, hand towel and strap (for mobiles/cellphones).
You are allowed to vote for one from each category.
2008-01-23 · ATEI 2008
Click here
to view information.
Click here
to view the picture gallery.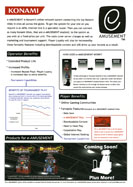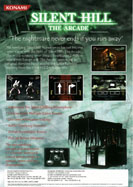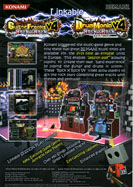 Taiko no Tatsujin DS Nanatsu no Shima no Daibouken. The release date is unknown at the moment.
2008-01-18 · DanceDanceRevolution SuperNOVA2 (AC) (North America)
mieya.cool.ne.jp
for the link. The cover of the upcoming PS2 SuperNOVA2 in Japan has been revealed by the online store
TSUTAYA Online
.
2008-01-16 · Dancing Stage SuperNOVA2 (AC) (Europe)
RoHS
directive.
2008-01-08 · DDR Disney Channel Edition (PS2) (North America)
mieya.cool.ne.jp
for noticing. The next Broadjam DDR Song Contest details have been published and the winners will be used in "the 2008 version of Dance Dance Revolution".
]Indication of either SuperNOVA3 (PS2) (U/C) or Universe 3 (Xbox 360) (U/C) in the works?