Post #1 · Posted at 2012-05-14 10:27:45pm
5.6 years ago
Telperion
Member

+

1,960 Posts
Reg. 2009-04-25


"btor2osly"
Last updated: 2012-06-29 12:11am
After school gets out in a week or so, I'll be starting work on a theme for the local ITG machine. However, I've already spent a bit of time collecting some background music to set the mood.
Last week, I had this silly idea: why not make simfiles out of a few of the more steppable BGM tracks as a starter pack? (in the vein of the Kommisar chiptune that comes bundled with SM5's default theme) Or better yet, why not see if anybody else would like to make simfiles out of them? ...and here's what developed.
Q-test: a theme starter pack simfile comp!
Submitted for your perusal, simfile community, are
three full skeletons
(music + sync + banner/BG graphics) and short information blurbs about each of them. Choose any or all of them that sound interesting. Think about single or double steps for them, especially Hard or Expert charts. Let your imagination flow free. Send me the results (by PM, preferably).
On or shortly after
July 14th
, the locals and I will test the charts on pad and/or on index, and select our favorites to be used in the pack. You, the simfile writers, will be credited for your respective charts.
Some notes on the contest:
* The judging process will be pretty informal. I'll provide detailed feedback where I can and try to get others to do the same.
* I'll probably be the primary judge, but don't write the charts to impress me specifically. One of the criteria is a qualitiative assessment of how well the locals might enjoy the chart. Depending on the quantity of submissions, I might enlist some slightly-less-local review help.
* Don't write anything over a 13 block, please. This should kind of go without saying, but in addition to the usual reasons, most players here don't like/aren't capable of playing a lot of 14's and up.
* Feel free to add BPM gimmicks. Just keep in mind that the lower difficulties shouldn't have to look derptastic as a result.
* If you want to make Medium, Easy, or Novice charts, go ahead, but don't feel pressured to. I'm already going to be filling those in, but I'll take a look at whatever I get.
* You can steal the skeletons for your own use if you want. But you better leave my name attached to those sexy gfx or Imma cut you
OKAY LESSSSSSS GO
[Blue Faketune] Smiletron - "Cerulean"
BPM: 125   |   Length: 2'24"
Notable features: offbeat rhythms, various flam sounds
N.B.: I did cut this from a nine-minute original, so if the cut is rough tell me soon and I'll fix it.
[Progressive Trance] TrioStaR x Lilyca* - "endrole"
BPM: 136   |   Length: 3'11"
Notable features: contains ~45 seconds of unsteppable ambiance, distinct multilayer rhythms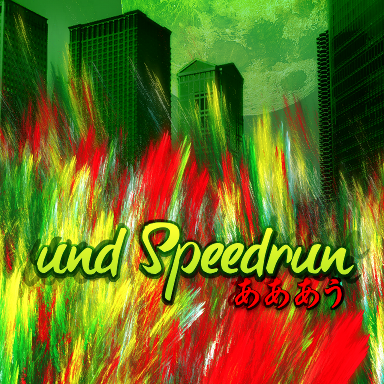 [QSL'n'bass] あああう - "und Speedrun"
BPM: 175   |   Length: 1'35"
Notable features: Very light breakbeats, strong eighth-note pulse
---
Post #2 · Posted at 2012-05-14 10:49:55pm
5.6 years ago
I'll try to get on und Speedrun.
---
Post #3 · Posted at 2012-05-26 02:42:25am
5.6 years ago
maybe I'll use my horrible stepcharting skill to work on endrole..
---
Post #4 · Posted at 2012-05-26 08:00:11pm
5.6 years ago
Professor Raine
Member
155 Posts
Reg. 2007-08-19


"Look at me, I put BBCode here"
So does that mean I get Smiletron?

---
Post #5 · Posted at 2012-05-27 03:50:30am
5.6 years ago
Telperion
Member

+

1,960 Posts
Reg. 2009-04-25


"btor2osly"
You can get whichever you like - just because someone calls a skeleton doesn't mean they're the only one that can submit charts for it

---
Post #6 · Posted at 2012-05-27 11:49:42am
5.6 years ago
and one thing, should this be finished before June 30th? (at least I'll submit when I have time)
---
Post #7 · Posted at 2012-05-27 08:15:28pm
5.6 years ago
Telperion
Member

+

1,960 Posts
Reg. 2009-04-25


"btor2osly"
Yes, we'll be playtesting the charts on or shortly after June 30th.
---
Post #8 · Posted at 2012-05-28 04:38:47am
5.6 years ago
TaroNuke
Member

+

1,165 Posts
Reg. 2009-02-05


"ya did good, kiddo"
Ama-tan has an und speedrun file in the works I guess
---
0 User(s) Viewing This Thread (Past 15 Minutes)