Post #1 · Posted at 2015-07-30 10:34:07pm
4.3 years ago
Last updated: 2015-07-30 10:36pm
http://fizzd.itch.io/a-dance-of-fire-and-ice
https://play.google.com/store/apps/details?id=com.fizzd.connectedworlds
First link is PC version(Unity Flash game)
2nd link is Android.(Not Free)
Pretty cool game. You just follow the beat and when the ball is in the front you press a key and it goes forward.
Good time waster as well. Try it out. Its addicting.
A brutal one-button rhythm game about hitting the breakbeat. Made in 48 hours for Ludum Dare 30.
--
A planet of fire,
A planet of ice,
Eternally dancing,
Alternating the lead
So one will not
fall in the other
to make two mildly lukewarm planets. Ugh!
--
Use whichever key you see fit - though the [ and ] keys adjust the offset.
---
Post #2 · Posted at 2015-07-30 10:58:31pm
4.3 years ago
xRGTMx
Moderator

+

6,831 Posts
Reg. 2007-07-19


"BBCode Not Allowed"
Thank you so much for posting this. This game has a really cool concept, and it deserves more attention.
---
Post #3 · Posted at 2015-07-31 03:13:12am
4.3 years ago
Really a nice game, got hooked inmediately
Post #4 · Posted at 2015-07-31 10:18:29am
4.3 years ago
Last updated: 2015-07-31 10:22am
Havent tried this, but looks kewl.
---
Post #5 · Posted at 2015-07-31 04:56:22pm
4.3 years ago
Very good Game, If you want to challenge your rhythm skills. Go for it.
---
Post #6 · Posted at 2019-05-07 05:18:55am
7.2 months ago
vincentw
Member

+

659 Posts
Reg. 2013-12-23


"Another cup, please."
Last updated: 2019-05-07 05:18am
The game's now out on Steam with six worlds and expansions planned throughout the year. The first three are the same as the demo; the latter three introduce you to 16ths, triplets, swing, and uncommon time. There is now a level editor, and trading cards/emotes/etc will soon follow.
It costs $2.99, but it will increase to $3.99 on the 10th of May for Steam and itch.io. It stays at $2.99 for mobile because of the lack of the level editor.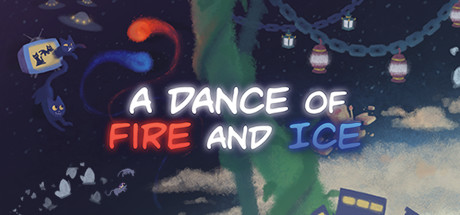 Steam page link
|
itch.io page link
Post #7 · Posted at 2019-08-14 07:23:16am
3.9 months ago
Two new official levels came out
If this game hit the app store and had an online level sharing service, i think it could rival Geometry Dash.
0 User(s) Viewing This Thread (Past 15 Minutes)