Post #1 · Posted at 2022-07-01 10:02:57am
7 months ago
Oni-91
Moderator

+

13,431 Posts
Reg. 2006-10-20


"The world's not all bad sometime"
Last updated: 2023-01-01 05:03pm
Yup, a bit earlier than usual. I'm giving you half a year for this. Aren't I nice?
GROUND RULES
Submission deadline:
I'm going to set this to
Saturday 24, December
.
My role as project lead:
I don't really have a stake in this above any of you who wish to take part. I am very much the librarian in this project, I'll take the finished songs in when you're done and figure out the best way to arrange them on the final product. I'm not going to be a nagging type; this isn't a paid job, so I'm not going to be an arsehole about it. My idea is that this is an open forum, so I believe everyone should have a stake in how we tackle the project. Anybody interested in taking part already has this thread to pitch ideas and get help from others if they need to, and we're going to revive the seperate channel in the RM Discord too.
Song Rules:
-
Keep your songs between 1'30 - 5'00.
I won't be too strict on the upper limit, but if you ARE going over the 5 minute mark, there needs to be a valid musical reason for you to do so. Don't loop a chorus for the sake of looping it, and the like.
I'd like the median to be about 2-3 minutes.
-
There's not really going to be any sort of quality control
(again, just listen to the shit I wrote in 2020!), if you submit something, it's 99.9% likely to be going in, but...you wanna send your best stuff, right?
- Please enter your files at
at least 256kbps
. I'm not an audiophile, but we have standards. MP3 and WAV formats would be preferred to OGG and FLAC.
- Send me your files through
either a Discord link (Oni-91#9956) or through a PM here.
Bear in mind that you CAN send direct files through Discord but there is an 8Mb limit.
- There is no limit to the number of songs you can send, but remember: quality is better than quantity.
I'd try to limit it to three at most, but ideally just one or two should be fine.
-
There are no restrictions on genre
, but do be mindful that an album full of songs with STEP or CORE in their genre is gonna get old real fast.
When you do submit something, enter it through the submission methods in the following format:
SONG NAME:
ARTIST:
GENRE:
USERNAME ON ZIv:
Now, good luck, and get out there! I want as many people as we can to take part in this, like last time.
Do feel free to spread this about as much as you can, I really love it when y'all get your stuff in.
SONGLIST LINK
As ever, you can put all the ideas you're doing in here. As always it's done on a trust basis, don't fuck about in there if you aren't going to add anything.
---
Post #2 · Posted at 2022-07-01 06:38:11pm
6.9 months ago
Sigrev2
Member

+

4,066 Posts
Reg. 2009-10-17


"suffering from success"
very interested in making sure i get a thing or two done for this. i missed the boat the last few showings i think and my entries to years prior haven't been the best. fingers crossed in get at least one (1) banger.
---
Post #3 · Posted at 2022-07-03 12:17:11am
6.9 months ago
RGTM
Moderator

+

7,083 Posts
Reg. 2007-07-19


"BBCode Not Allowed"
Please change the requirements audio files to be .wav or .flac only; that way conversions to mp3/ogg will be seamless.
---
Post #4 · Posted at 2022-08-22 09:18:04am
5.2 months ago
Oni-91
Moderator

+

13,431 Posts
Reg. 2006-10-20


"The world's not all bad sometime"
Everyone interested, y'all got four months left on this.

Both of you.
---
Post #5 · Posted at 2022-10-24 04:07:45pm
3.1 months ago
Sigrev2
Member

+

4,066 Posts
Reg. 2009-10-17


"suffering from success"
Last updated: 2022-10-24 04:07pm
added 2 wips to the spreadsheet, really hoping to get those finished soon. y'all better get on this piece.

---

update: one of the tracks is close to finished, the other hasn't even been started. might replace it with something else entirely. i know we only got so much time left in this piece, but i'm gonna make damn sure i get something done this time.
you all should too smh....!!!
---
Post #6 · Posted at 2023-01-01 05:02:26pm
3.6 weeks ago
Oni-91
Moderator

+

13,431 Posts
Reg. 2006-10-20


"The world's not all bad sometime"
Last updated: 2023-01-01 05:02pm
You've got about a month, and to be honest, it's looking a bit bare. If you know people get them in here, the track list needs some love right now.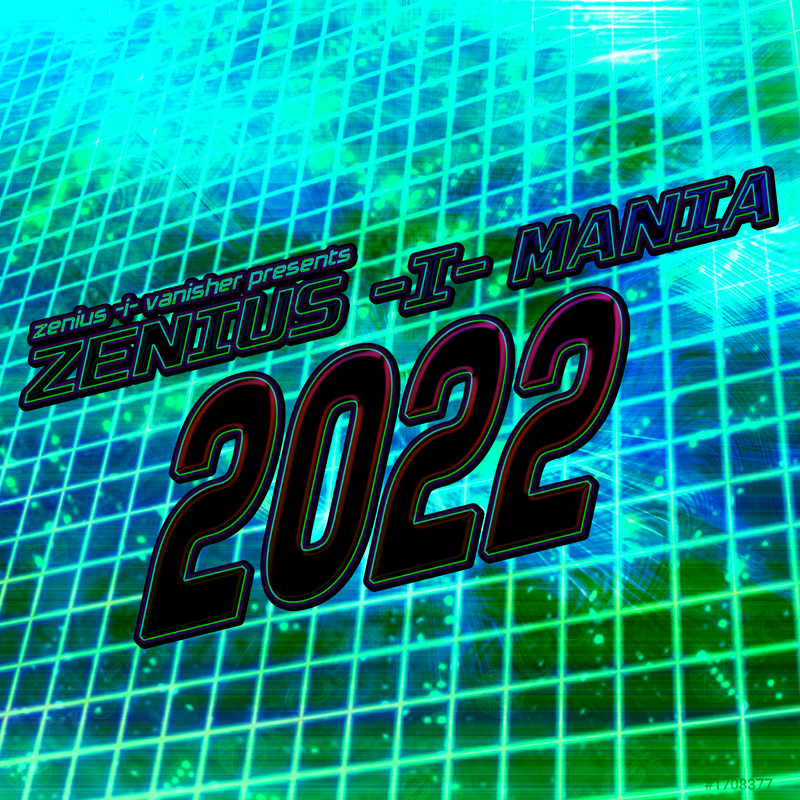 ZENIUS -I- MANIA 2022 IS NOW RELEASED.
Click here for link
It's in! Typically one day later than I said it would! I feel like this is a recurring thing. But even so. A really solid 23 songs in this year!
Track List
01. [MEGAMIX] 21, November / KAYA
02. [ARTCORE] Crystal Spirit / saiiko2
03. [BRONYMANIA IIDX] frolic / pony DOSANKO
04. [無限ドリフト EUROBEAT] POWERSLIDE! / TROUBLESPRAY
05. [ROUGH PERCUSSION METAL] rudimentary methods of overkill / Karl with a K
06. [90'S EUROBEAT] I Swear (NRG Cupid Mix) / Eric Cartman
07. [CITY POP] Hopes and Dreams Boulevard / TROUBLESPRAY
08. [不平] Monolithic / DJ Excuses attaching SOLARIA
09. [FUTURE CORE] Prismatic / chrononical
10. [MEGAMIX] VILE RUSH / dj kaya* as FACTOR-K
11. [FUTURE BREAKS] cybercrush perplex / digi-bird
12. [STANKY ITALO DISCO] Even A Miracle Needs A Hand (That's Stanky Remix) / Kyle Broflovski & Stan Marsh
13. [MASTERBITS SYMPHONY] run the ragga ragged -true&realmix- / dj vortivask
14. [POP CANDY BEAT] bsspeedy_retraux.smzip / XephitE
15. [EMERGENCY BROADCAST METAL] WE INTERRUPT THIS PROGRAM TO BRING YOU AN IMPORTANT MESSAGE / Karl with a K
16. [SPACIOUS HOUSE] Something Cool To Happen To Me (Cosmic Condiment Mix) / Eric Cartman
17. [BIG BEAT] The Outsider / ryugyong
18. [EXPERIMENTAL WAR MUSIC] BELLUM / Karl with a K
19. [TONGUE POP] S.E.R.V.E. ~目立つだけでなくサ☆ア☆ブ☆~ / Stanley Twitter
20. [GABBER] STRIKE REBELLION / ZER-0
21. [HYPER DANCE SPEED] volucercraft / ryugyong
22. [BREAKS] i like you / dj kaya*
23. [DAWN SYNTHWAVE] Monitors / TROUBLESPRAY
Thank you very much to the following users for taking part in the project:
- 5l1n65h07
- aidan9030
- kaya*
- Lampshade
- MrShoopa
- Nezemarth
- ryugyong
- Sigrev2
- SirDj0nt
- Telperion
Same time next year? You betcha.
---
Post #7 · Posted at 2023-01-01 05:11:44pm
3.6 weeks ago
Sigrev2
Member

+

4,066 Posts
Reg. 2009-10-17


"suffering from success"
Last updated: 2023-01-01 05:22pm
(download file is set to private, asking for permission to download)
So glad to see this finally come around. Definitely gonna try my hand at giving this a listen, perhaps give a track-by-track review?
---
Post #8 · Posted at 2023-01-01 07:51:44pm
3.6 weeks ago
500MASTER
Member

+

152 Posts
Reg. 2010-12-27


"I'm a fucking idiot"
I meant to participate in this, but time slips away and all that.
Always happy to see these release. Gonna give this a listen a little later, and I appreciate the immense amount of work that goes into composing and assembling all of these.
0 User(s) Viewing This Thread (Past 15 Minutes)