Post #1 · Posted at 2021-04-05 08:45:59am
6.4 months ago
xTHECONNORx
Member
7 Posts

Not Set

Reg. 2021-03-20


There are official characters from DDR which haven't been put into Stepmania yet like Rhythm & Blues from Japanese Exclusive Title DDR FESTIVAL and Dance Dance Revolution EXTREME US.

Will it be possible for someone to rip their models out of the DDR Games they came from and make them compatible with Stepmania?
Post #2 · Posted at 2021-04-05 11:19:44am
6.4 months ago
Air12567
Member
613 Posts
Reg. 2006-05-27


Looking at everything currently available online, I don't think there has been anything "official" ripped other than the characters that are exclusive to the DDR PC game, or the 5th Mix characters that appear in the DDR PC game. Other than the ones you mentioned, we also don't have Oshare Zukin & Konsento:01 from 1st, Kaeru Zukin & Konsento:02 from 2nd Mix, Bus & Train from MAX2/Extreme CSJP, Drum & Bass from ExUS/Festival/Fusion, or C.J. & SA-JA from ExUS/Festival/Fusion.
Of course it's possible to rip/convert models from older/newer games, but it would take a lot of time and effort, and I think most just settle for the recordings of SN-A20 background dancers :/
Dancing Stage Fusion: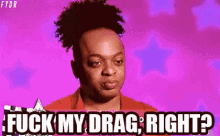 ---
0 User(s) Viewing This Thread (Past 15 Minutes)