Post #461 · Posted at 2021-04-06 12:38:22pm
4 days ago
The hardest song of the three is an easy 15, so it's not THAT bad. Nice that DDR gets a new original from DJ TOTTO.
---
Post #462 · Posted at 2021-04-06 03:58:00pm
3.9 days ago
It's not new, it's Kanata no Reflesia from Reflec Beat.
Post #463 · Posted at 2021-04-06 04:56:25pm
3.8 days ago
Well, fuck, never mind. I have close to no experience with Reflec, so I had no idea, but I'll keep the same attitude I do when StepmaniaX gets crossovers and go "well, I haven't heard it before, so I'm still excited".
---
Post #464 · Posted at 2021-04-06 05:17:22pm
3.8 days ago
AnonyWolf
Member

+

3,774 Posts
Reg. 2009-10-17


"suffering from success"
I'm more than okay with the REFLEC BEAT transplants. It's a shame that series died as quietly as it did. At least some of its songs are being put to good use instead of toiling away in obscurity.
---
Post #465 · Posted at 2021-04-06 09:09:35pm
3.7 days ago
I wish they'd actually pull a Museca and dump most of the RB original songs into other games. There are a lot of gems in the soundtrack and it'd be a shame for them to just disappear...
Post #466 · Posted at 2021-04-08 01:03:37am
2.5 days ago
_|/-\43D
Member
2,486 Posts
Reg. 2011-11-09


Kanata no Reflesia is a 15.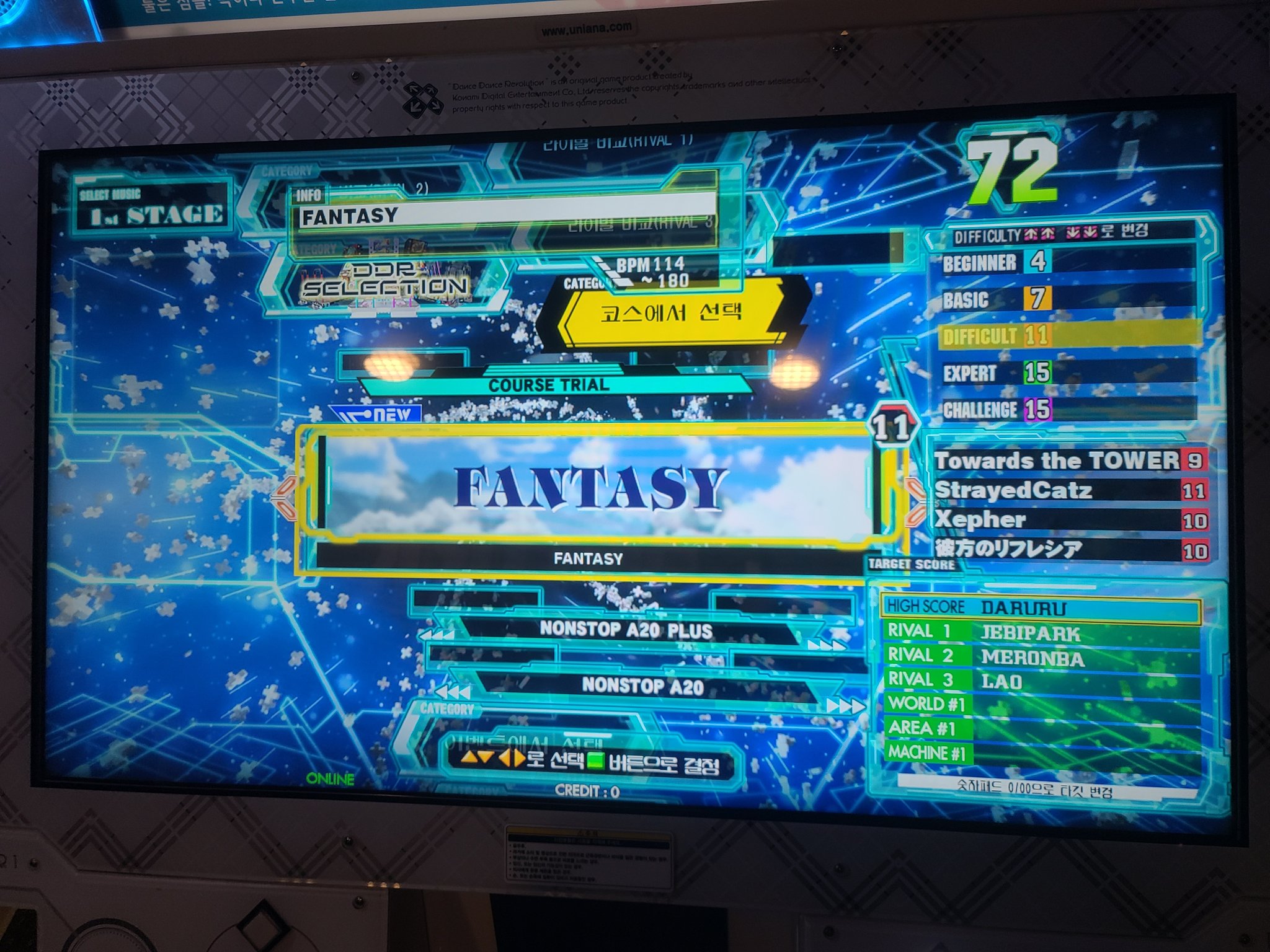 ---
Post #467 · Posted at 2021-04-08 01:04:58pm
2 days ago
SupremeX
Member
1,609 Posts

Not Set

Reg. 2010-01-25


Last updated: 2021-04-08 01:09pm


It made me remember this.


---
Post #468 · Posted at 2021-04-08 03:08:51pm
1.9 days ago
Burtzman
Member
489 Posts
Reg. 2011-06-03


An easy 15. Step-wise reminds me a lot of Jun's boss songs on the Wii games.
Post #469 · Posted at 2021-04-08 05:51:24pm
1.8 days ago
That chart is actually really fucking good. No undercharting here.
---
0 User(s) Viewing This Thread (Past 15 Minutes)