Post #1 · Posted at 2020-02-07 04:25:13am
1.6 months ago
NikkiS
Member
258 Posts
Reg. 2017-06-09


""Hands Up Will Live On&quot"
Kind of BEMANI-related, but it seems that KONAMI is launching its own line-up of desktop PC's for e-sports gamers.
https://www.konami.com/amusement/arespear/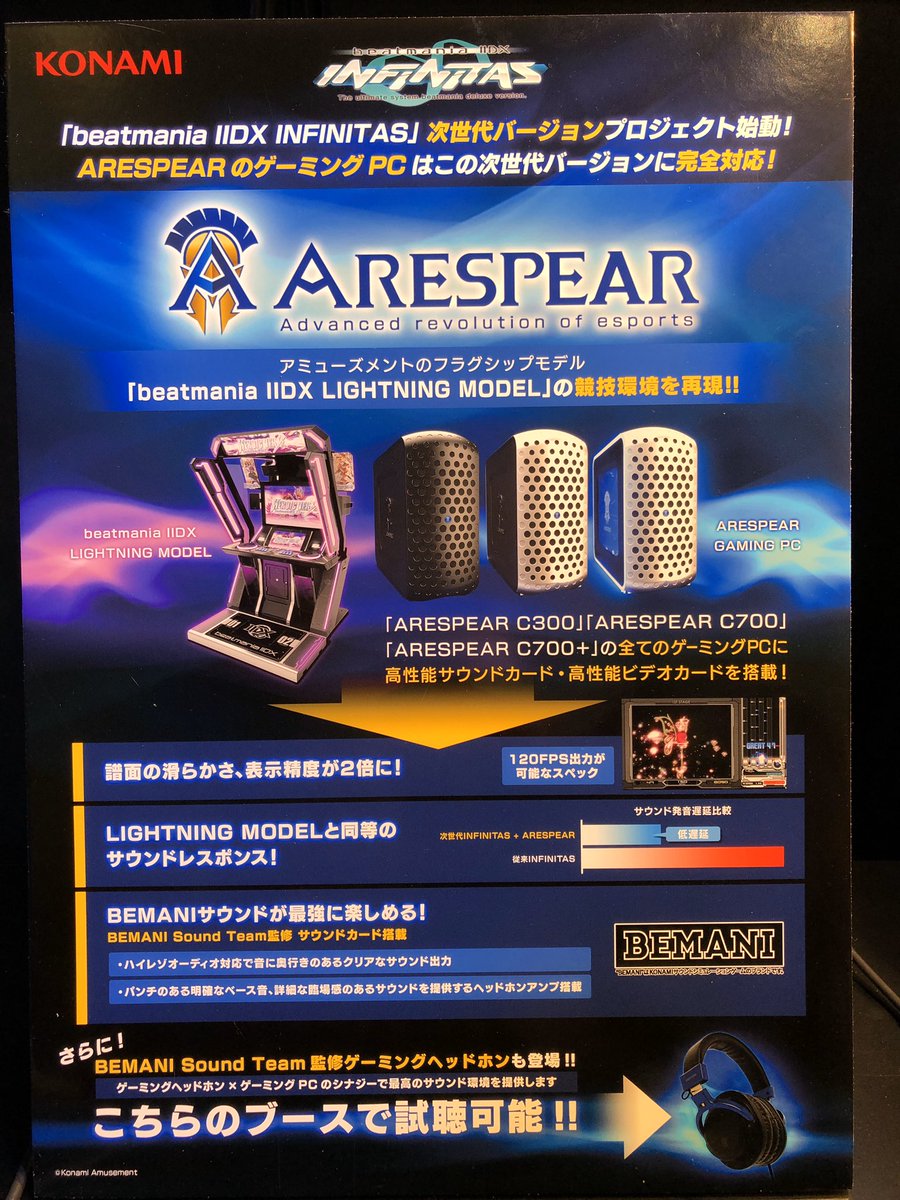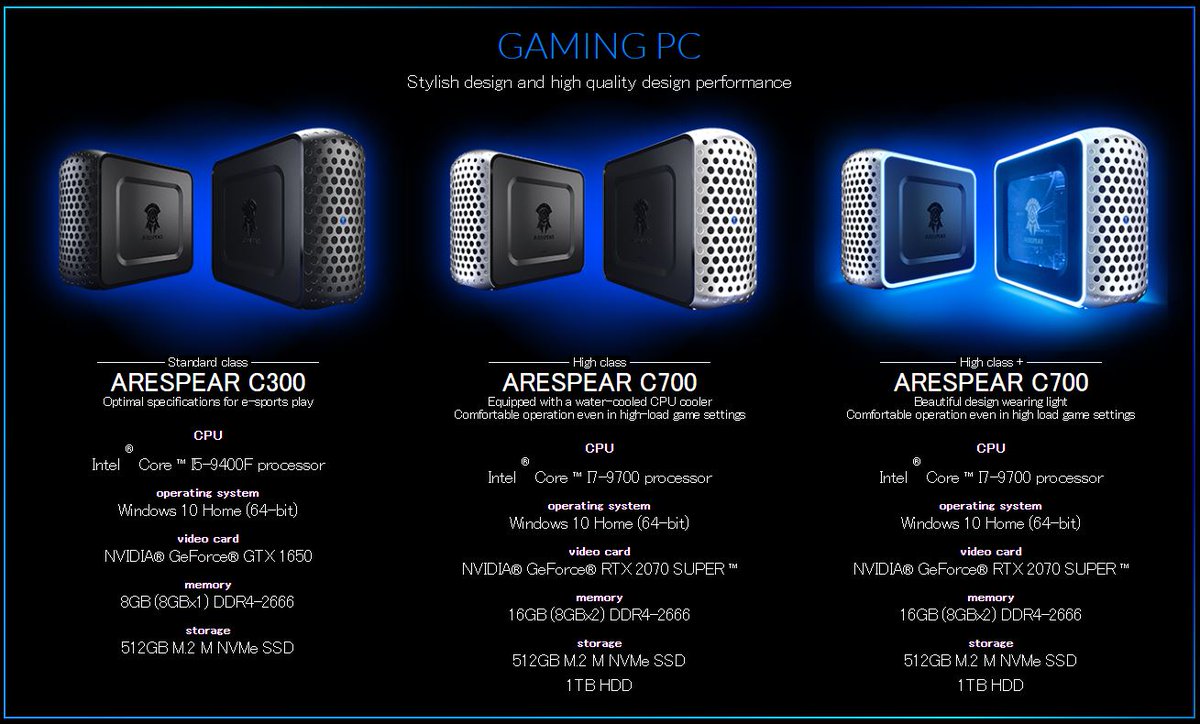 According to KONAMI, the sound card and headphones are "fine-tuned by BEMANI Sound Team". There's also 120hz support for beatmania IIDX INFINITAS.
Post #2 · Posted at 2020-02-07 04:35:02am
1.6 months ago
Why do I get this nagging feeling they're gonna cost as much as an Alienware desktop, whereas if you went to a site like ibuypower, you can get the same/better specs for a cheaper price?

Can't wait to see the prices for these.
Post #3 · Posted at 2020-02-07 04:52:04am
1.6 months ago
jch02140
Member
1,018 Posts
Reg. 2007-08-08


The PC probably going to be optimized for their games only :derp:
Post #4 · Posted at 2020-02-07 12:28:36pm
1.6 months ago
Quickman
Member

+

5,292 Posts
Reg. 2013-08-17


"In the name of all that is fuck"
Is no one going to say it? Okay, fine, I'll grab the low-hanging fruit.

ARSE PEAR.

Thank you, I'm here all week.
---
Post #5 · Posted at 2020-02-07 05:21:26pm
1.6 months ago
ROUND!
Member
263 Posts

Not Set

Reg. 2017-01-29


One caution always with prebuilds, find out what PSU they have because companies who assembles these have a horrible habit of shipping prebuilt PCs with really shoddy PSUs. And they always will be more expensive than building your own.
0 User(s) Viewing This Thread (Past 15 Minutes)