Post #1 · Posted at 2019-02-22 09:57:26pm
3.7 months ago
ZTS
Member
82 Posts

Not Set

Reg. 2015-01-13


Last updated: 2019-02-24 03:31am
The 1st Ultimate Worldwide Mix
Liked Delta NEX Rebirth? Get ready for something even better. Brought to you by the Rave It Out Devs!
Features
- Supports Dance, Pump, and possibly anything else, although I haven't tested it.
- 4:3 and 16:9 support.
- PIU Heart System: Play a song under 1:30 to subtract 1 heart, songs up to 2:30 are 2 hears, up to 4:00 for 4 hearts, and anything after is 6. Amount of hearts adjustable in the options menu.
- Extra Stage: Obtain up to 2 bonus hearts by getting 90% or more on a song.
- Memory Cards: It supports memory card saving and loading!
- Customizable avatars: Choose a built in avatar or place avatar.png/jpg/gif in your profile's folder to use it.
- Meaningless level that goes up the more songs you play. (We'll make it useful later, we promise)
- Many player options: Adjust the screen filter, turn off the BGA, make the background black, change your judgements, hide your judgement/combo, and more.
- 5 different modes! Easy Mode for beginner songs, Normal Mode for normal play, Pro Mode for Superb/Fantastic judgements, Mixtape mode for courses, and Special Mode for some crazy stuff. But since you're playing this as a theme and not the full game, you probably don't care about Special...
- Options for simfile makers. You can use HD jackets for the ScreenStageInformation and SD jackets for the musicwheel. You can have separate 4:3 and 16:9 wallpapers. You can put custom text in ScreenStageInformation. You can add a bit of text under the difficulty picker. You can change the difficulty info. For more information, read "Song Structure Documentation.txt".
Planned Features
- Lua music wheel, of course.
- Automatic assembling of Easy Mode.
- Extra Stage system & OMES: You'll see when the game is released...
- A screen to create a new profile if you're playing with a memory card.
- Avatar and subtitle customization screen at the end of the round
- A very cool unlock system to unlock avatars, titles, and songs.
- Wait until we release in June.
Screenshots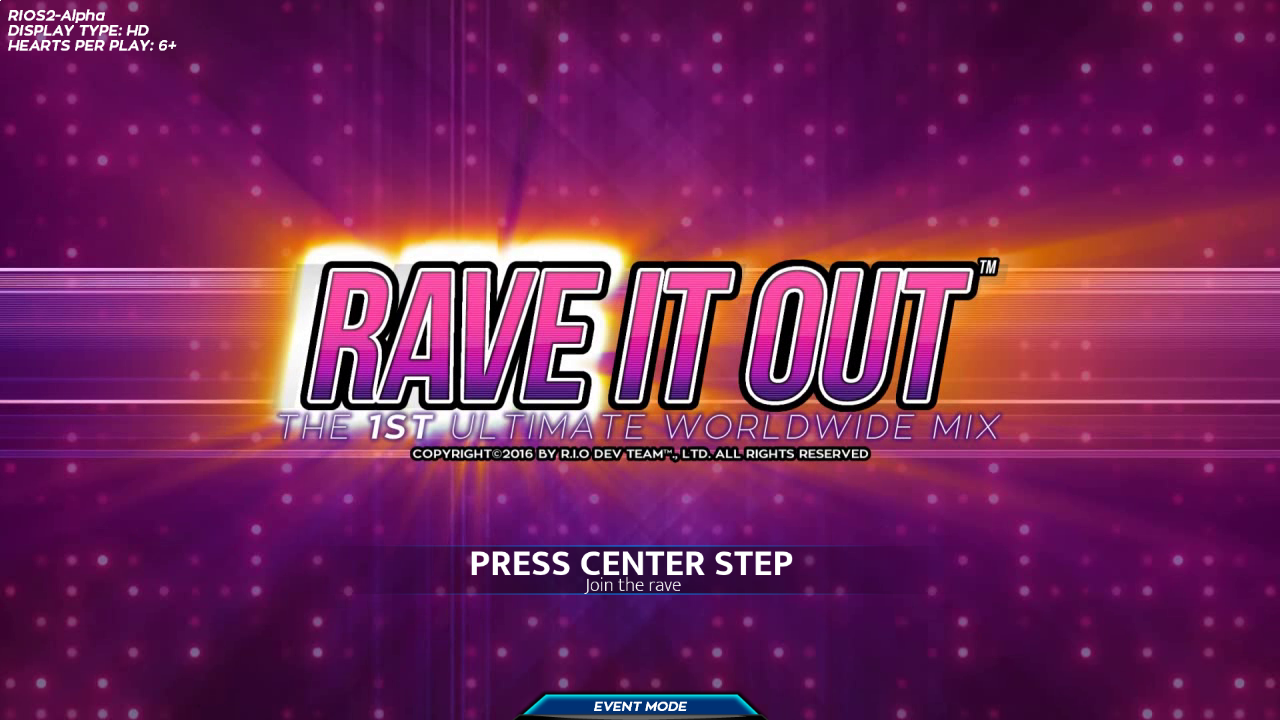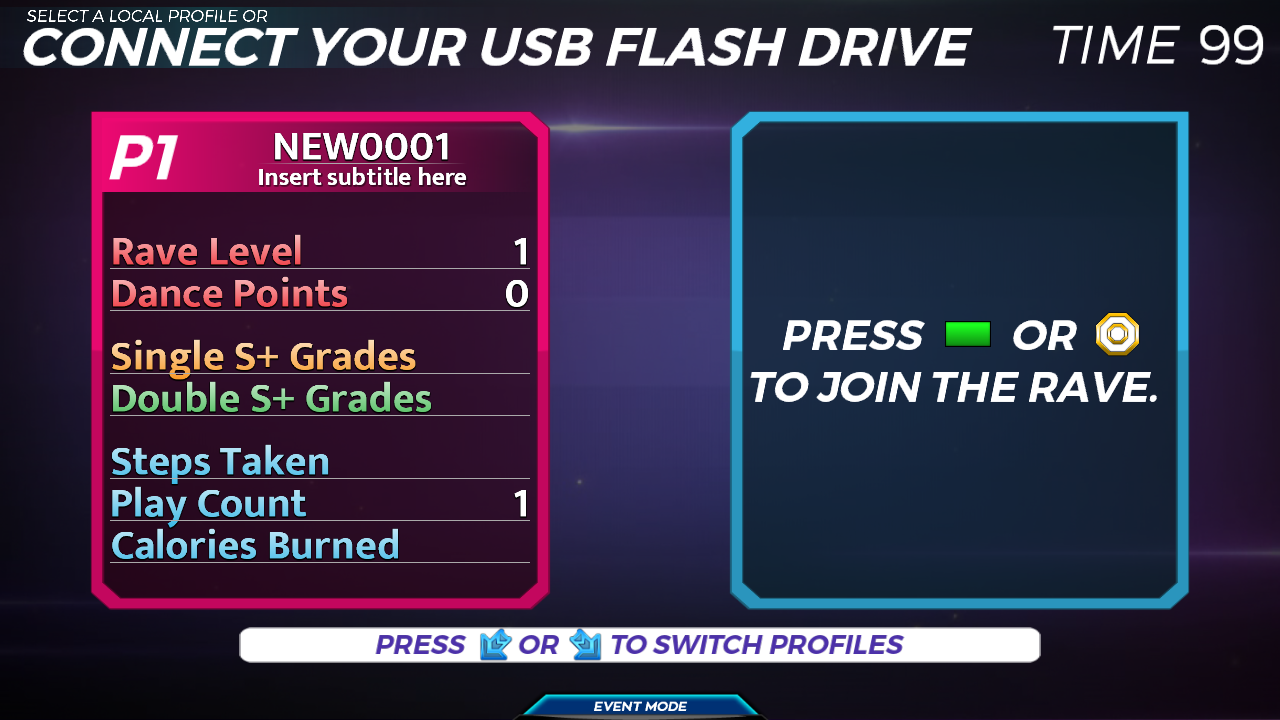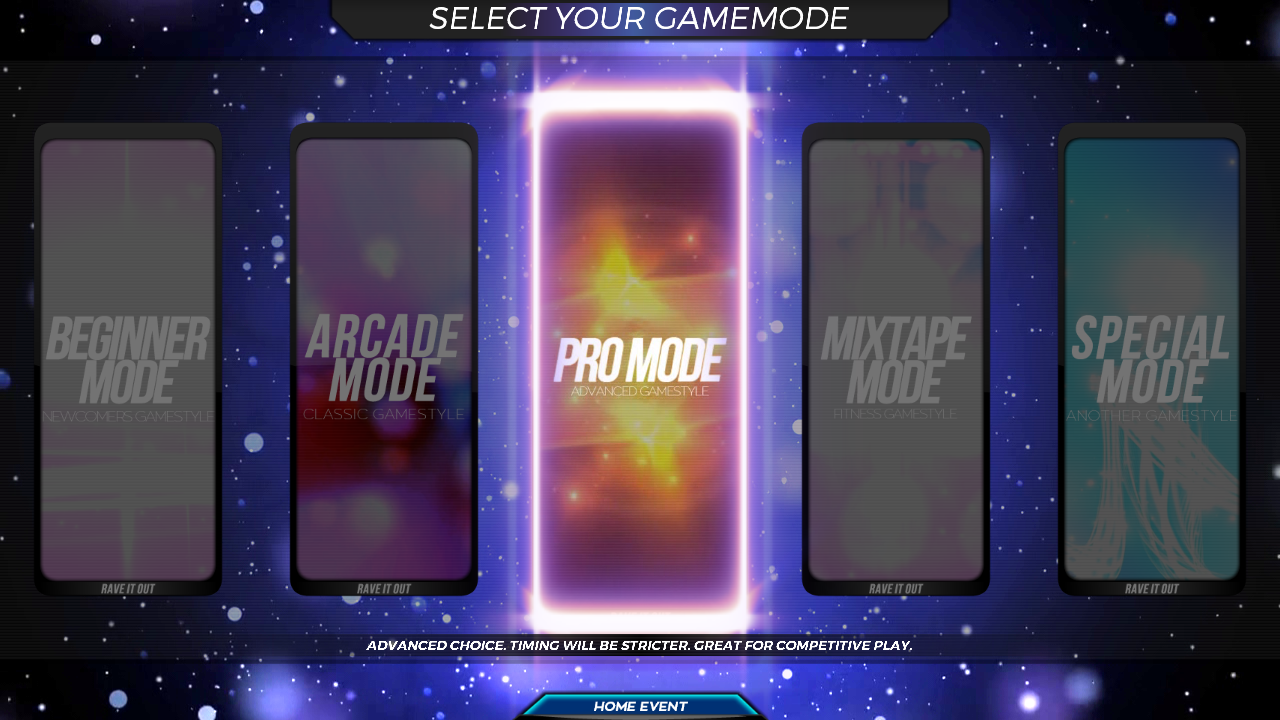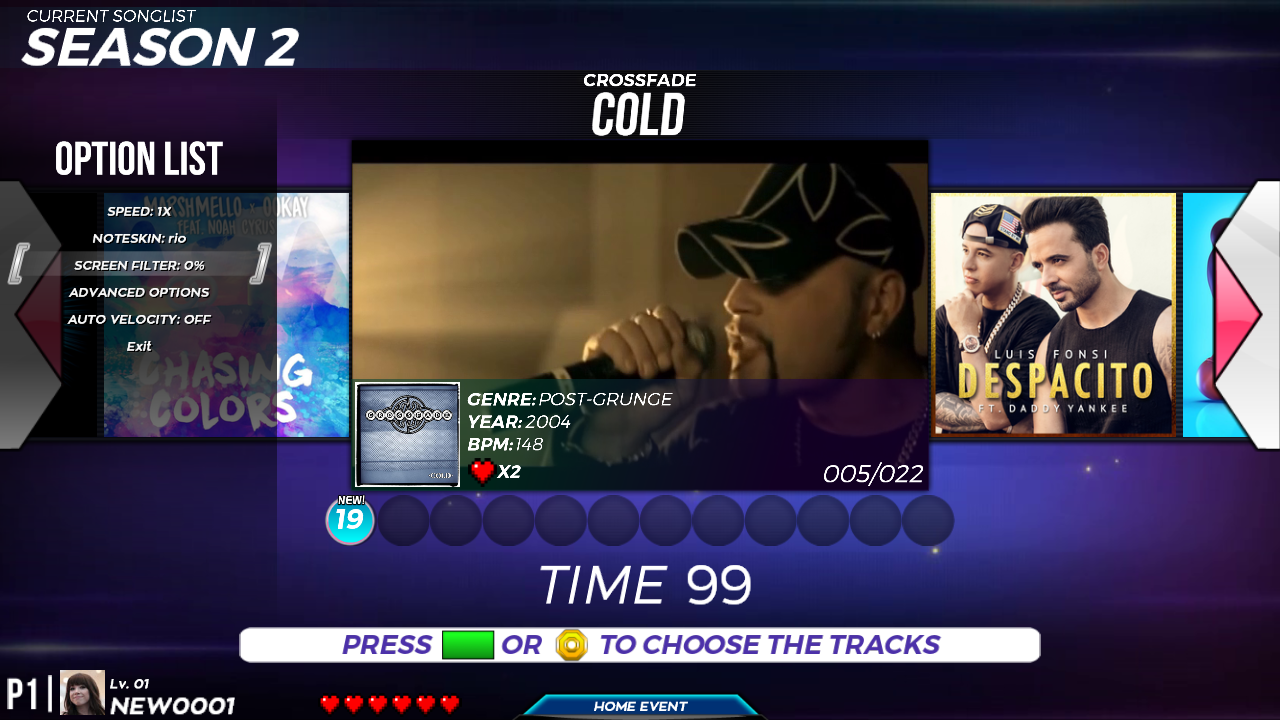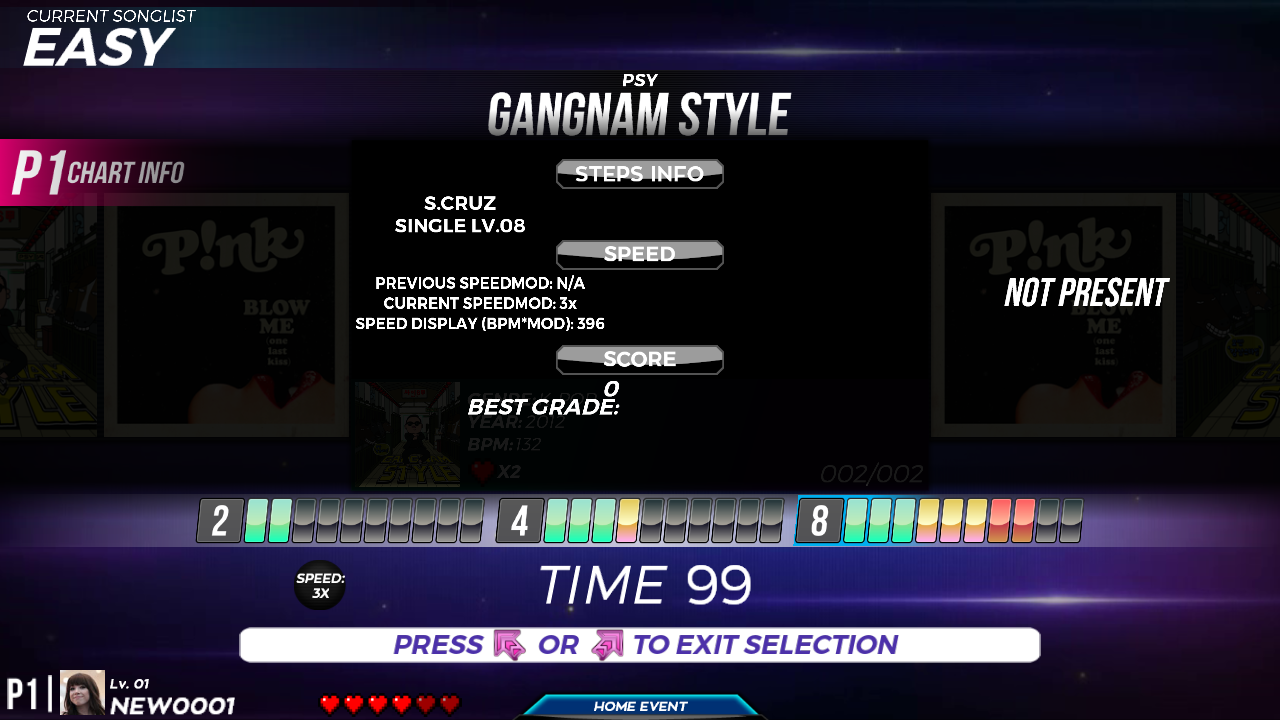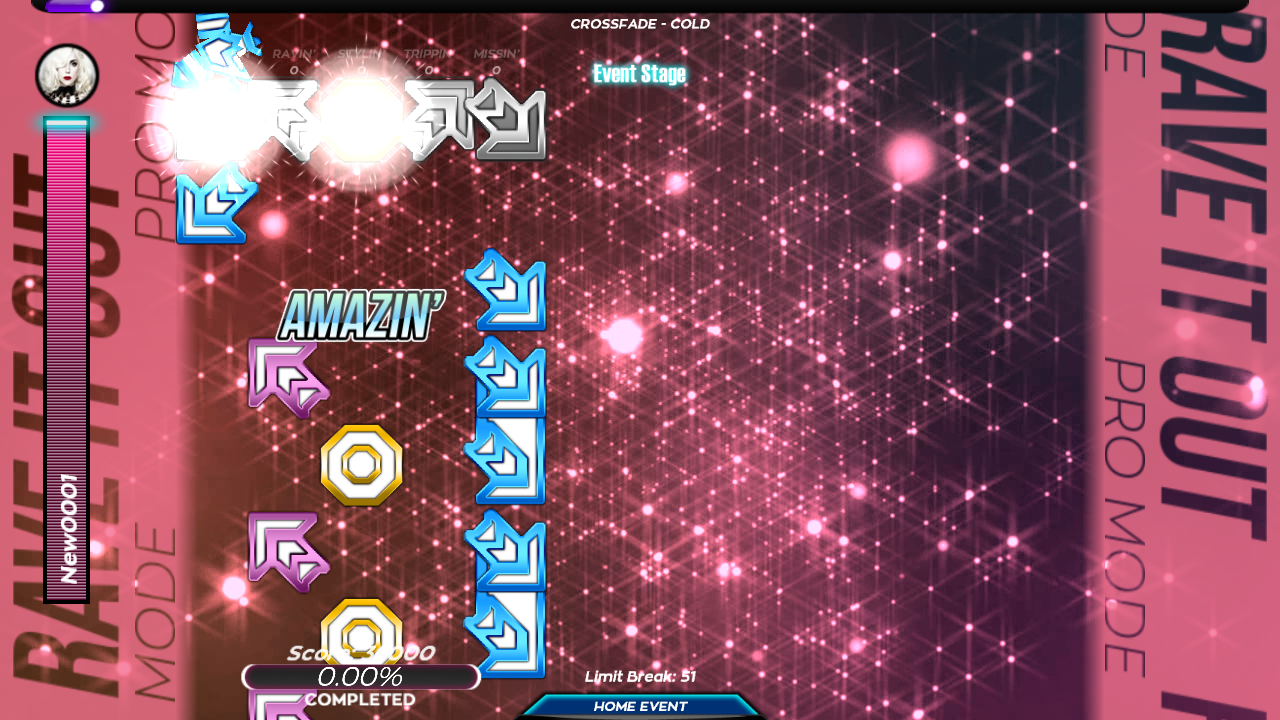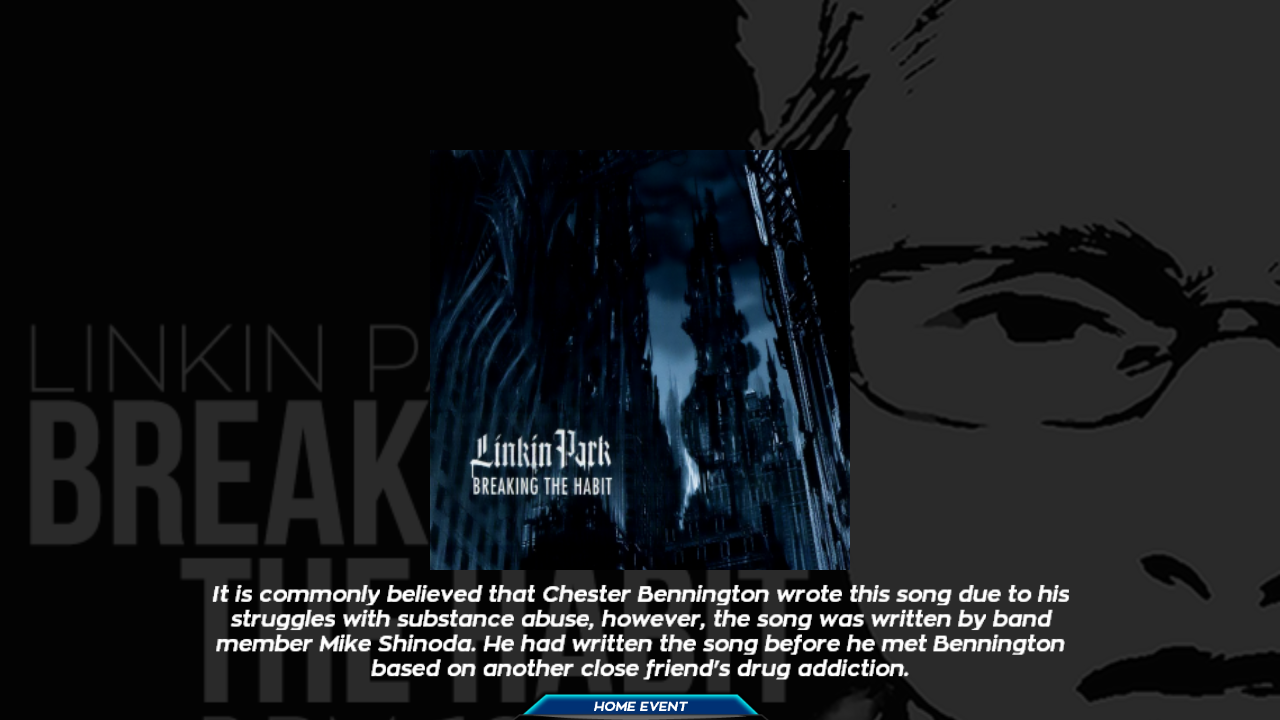 Download
Please remember this theme is in ALPHA and it is receiving updates weekly. Things may break periodically. If you find a bug, make sure you are running the latest commit and then file a bug report (or reply in this thread).
https://github.com/raveitoutofficial/raveitout
Note: To switch the theme back, go to debug options -> appearance options.
Season 2 Credits
Pipo221 - Leader
Accelerator, RadicalRiko69, Jose_Valera, Tertu, - Theme Devs
Facu, RadicalRiko69, AkiraSora - Graphics & Design
Check the credits in the operator menu for the rest
Greetz to MidflightDigital & all the other theming teams out there
---
0 User(s) Viewing This Thread (Past 15 Minutes)