Post #1 · Posted at 2019-01-20 01:14:50pm
1 year ago
Ema
Member
2 Posts
Reg. 2017-05-06


"stan roselia"
https://store.steampowered.com/app/921630/_INVAXION/
($12.99 USD)
I saw nothing on this and felt the need to go out of my way to give it some good rep. This is a port of a Chinese mobile game but it works in the style of StepMania and osu!mania with 4k/6k/8k modes.
A good number of people seem to be condemning it but it's got a fair songlist so far with some pretty big names and it's the most fun I've had with 4k in awhile. Please check it out and if you like it leave a positive review for them on Steam to counter the initial tilting at launch.
Post #2 · Posted at 2019-01-20 08:02:19pm
1 year ago
5l1n65h07
Member
294 Posts
Reg. 2012-07-03


"DAMNEDROMEDA"
Last updated: 2019-01-20 08:03pm
It looks like a fusion between LR2 and SDVX with seemingly more interface screw comparable to Arcaea's Ignotus Afterburn (And probably surpasses it in this regard), judging from this gif: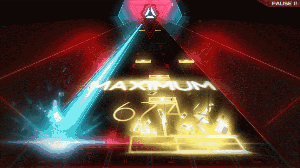 ---
Post #3 · Posted at 2019-01-20 09:24:05pm
1 year ago
Cytex
Member
50 Posts

Not Set

Reg. 2012-08-12


The negative feedback is justified imo, but for $13 and free song updates - I'd say it evens things out. The charting is just strange (i'd say almost bad) and it feels incredibly off sync no matter what.
0 User(s) Viewing This Thread (Past 15 Minutes)