Post #1 · Posted at 2019-03-22 12:56:14pm
5.1 months ago
K-Step
Member
236 Posts
Reg. 2012-07-04


"I used to love video games..."
Last updated: 2019-07-23 09:15am
Quote: from simfile category
Welcome to iamthek3n Selections!
If you just arrived here, this is where I put my simfiles here.
For the simfiles placed here, they'll usually be those submitted from past contests and/or songs that I liked.
The usual difficulties would be

,

+

.

+

are optional when not needed.
The usual time lengths would at minimum 1 min. to
at maximum 2 min. 35 sec. (those longer than that will be saved for another time)

5 min. (when a song is considered MARATHON length)
10 min. (anything longer than that... you probably know the answer).
I'm thinking for every 24 songs, it'll be as it's own pack since I want to use this category as a collection.
For the thread, click this
word
The usual genres I'll be stepping (but not limited to):
House music (bass, future, commercial, progressive)
Dubstep (Garage music falls under here too)
Trance (Hands Up falls under here too)
Pop (mostly English songs, but it could be in Chinese, Japanese, Korean, etc.)
Electro (I guess bass house + electro house can fall under here too)
Hip-Hop music (Trap falls under there too)
Future Bass
Hard dance music (hardstyle, happy hardcore, J-core, hardcore, etc.)
Indie dance music (synth music, nu disco)
Electronic music (so really anything that does not fit under a certain genre)
Rock (probably not going to be stepping much of this, but it's a possibility)
Drum & Bass (also probably not going to step much of this. Drumstep falls under here too.)
So yeah. I got my own category now. Just click the image(s) above to take you to the simfile category.
Selections I
l
Selections II
l
Selections III
l
Selections IV
l
Selections V
l
Selections VI
Selections I (Feb '17--->July '17)
Now to start off this category... the first simfile!
Dubstep (subgenre: Brostep)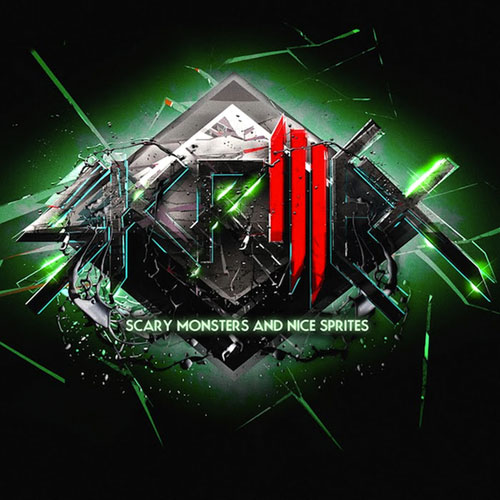 Scary Monsters and Nice Sprites by Skrillex

- 3 /

- 7 /

- 10
1st of 24 for Selections I
Yes I'm aware there are a simfiles of this on this site, but I personally want to do this one. I probably screwed up the audio file at the end as I want to do a fade out at the end, but it doesn't really take away the gameplay.
Feedback is appreciated as I'm starting to get the hang off the simfile making scene.
16/02: SONG Added
Electro
House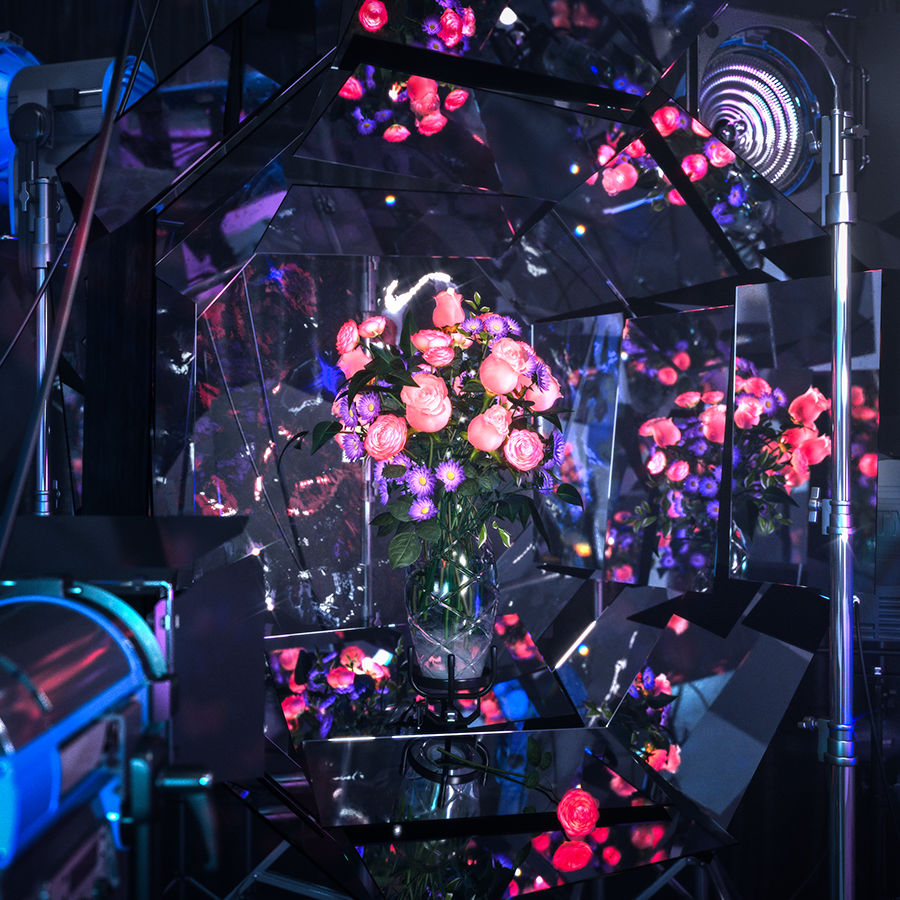 Real Love by Chris Lee -李宇春-

- 1 /

- 3 /

- 6 /

- 8
2nd of 24 for Selections I
First revision file to the pack, this was originally submitted in Summer Contest '16.
I felt like reworking this file in an attempt to improve on a few things, such as the steps.
I also change the graphics for the banner and BG as I wasn't exactly as fond of them like I was before. Also the MV has improve that doesn't
totally
look like it was made in Movie Maker.
23/02: SONGS Added
These songs were submitted for the Summer Contest '16 before and I want to fix them up. I'm pretty satisfied with their improvements made.
Songs 3-5 of 24 for Selections I
Max Elto - Backyard Animals
[Deep House]
Mari Ferrari - Hello, Hello
[Deep House]
Perfume - Polyrhythm [
Electro
pop
(or
J-Pop
)]
12/03: SONGS Added
One new + one old.
The old file being...
K-Pop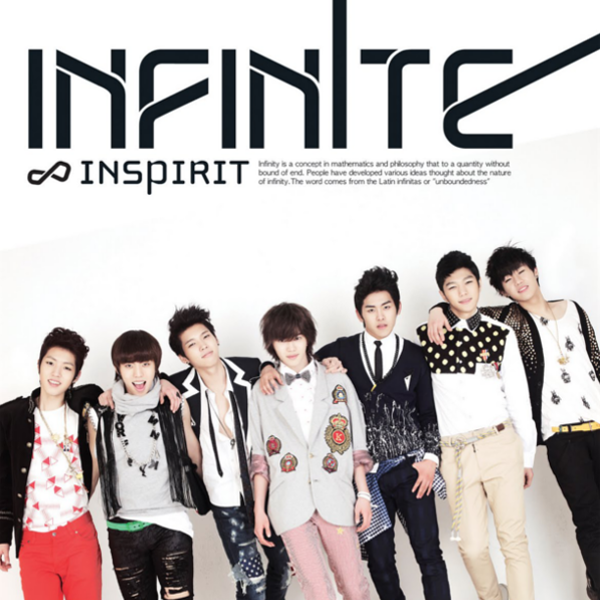 Nothing's Over by Infinite

- 1 /

- 3 /

- 6 /

- 9
Just fixed up a few things for

and

is completely axed. Also changed the audio file to .ogg. Honestly I like this file a lot even if it has its own fault.
Now the new one...
House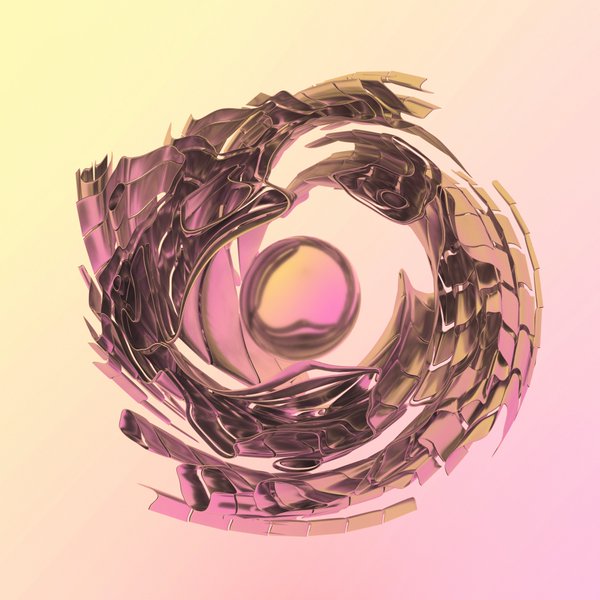 Searching for You by Unlike Pluto ft. Karra & Eric Zayne

- 1 /

- 2 /

- 6 /

- 9
When I heard this song, I thought I'll try stepping it and see how it goes. Unlike Pluto is an amazing producer and this is actually the 2nd song in his "You" trilogy which are released on Monstercat.
UPDATE 25/03: NEW SONG
Well... I guess it's time to reveal a new song, huh?
Hip-Hop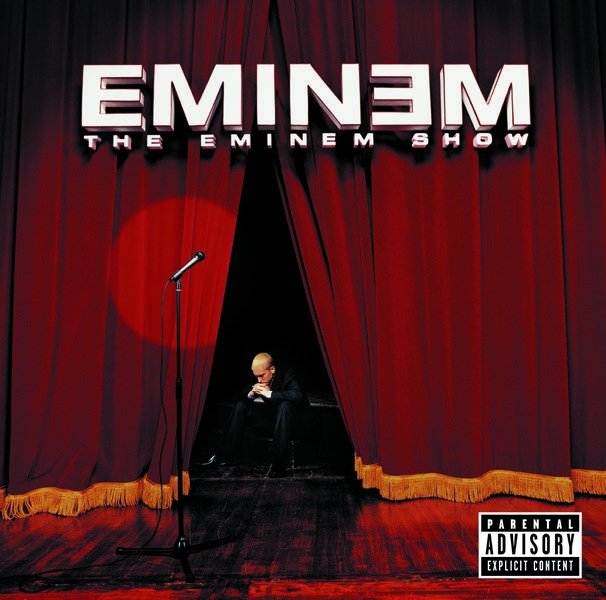 Superman by Eminem

- 4 /

- 7 /

- 10
8th of 24 for Selections I
This was actually going to be my entry for Z-I-v Battle Royale 2017 MISSED CONNECTIONS in Round 1
(as well as another song I had in mind)
, but my internet was down and the deadline has past already. That being said, this is going to be a part of ROOK's upcoming community pack entitled "TRVPHOUSE COLLAB PACK".

mainly follows Marshall's rap while

goes to the beat. I have a soft spot for hip-hop music.
This does contain a video file so let me put a warning for those going to play this one...
WARNING: NSFW VIDEO IS NSFW!!!
No seriously. Even if the MV is censored, it still shows exposed breasts and a grotesque scene with Eminem and loads of women in bikinis near the end of this MV cut.
I would say the lyrics are also dirty, but it's obvious why I wouldn't really need to say why.
The video does have a young, shirtless Marshall, so... I guess that's a plus?

UPDATE 13/04: TWO NEW SONGS
Well I thought doing late night simfiling was a good idea, so here's two of those.
Hip-Hop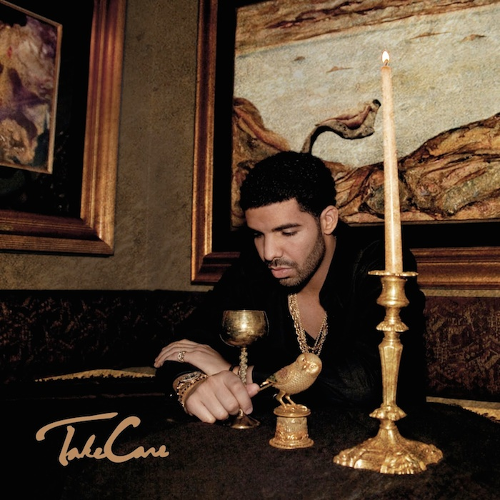 Drake ft. Rihanna - Take Care

3 /

5 /

8
Future Bass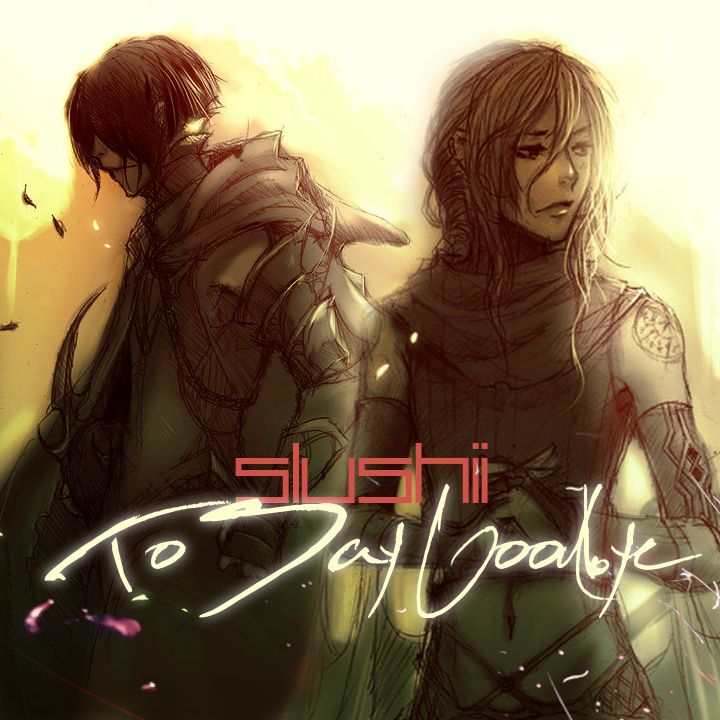 slushii - To Say Goodbye

- 4 /

- 7 /

- 10
Those add to a total of 10 songs of the 24 for Selections I. The slushii simfile was actually one of the older ones (same can be said for Take Care, but it was a bit later down the line) I was working on, so a lot has been revised for both as it began around I didn't have much of a clue at making stepcharts.
UPDATE 25/04: ONE OLD + ONE NEW
Pop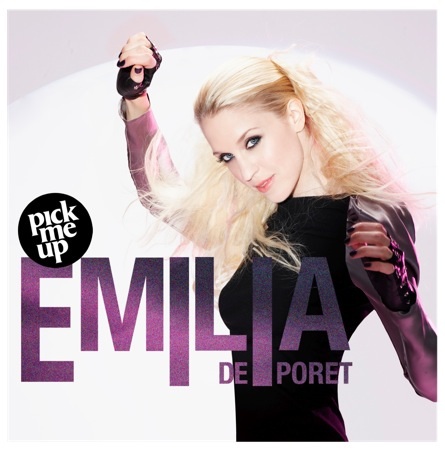 Emilia de Poret - Pick Me Up

2 /

3 /

5 /

8
11th of 24 for Selections I
submitted in Battle Royale 2017.
Riddim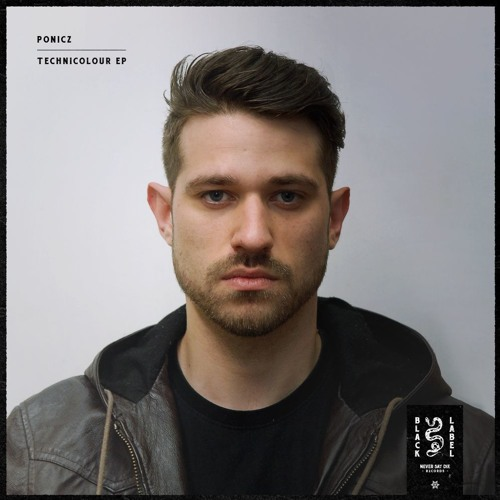 Ponicz - Rowdy

- 3 /

- 6 /

- 9
12th of 24 for Selections I
Rowdy is another old file I worked on. I'll admit that file (or that genre, specifically) was a bit difficult to make charts out of. Its

+

charts contain rolls. The whole simfile uses scrolls, mines, and a warp + stop.
SUMMER CONTEST '17 phase
16/06 BONUS Song during Summer Contest phase
Well since it's been a while since the simfile category is updated, I'll give you guys a bonus song to keep you occupied.
Trance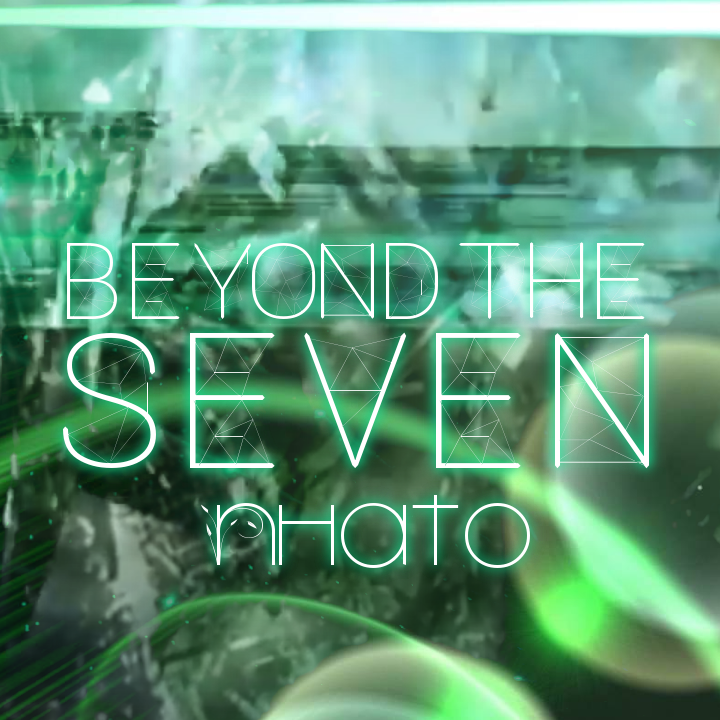 Nhato - Beyond the Seven

- 4 /

- 7 /

- 10
I first listened to Nhato when his album Etude was released. The first track I heard from him is Hello World (which was promoted on the YouTube channel Tasty Network).
Now that I heard this song, it was really good. And the extended mix of it was really great.
I'll admit it's not perfect, so it may need some fixing up to do. It has rolls too for

. It does have its IIDX video in the custom .zip, so enjoy.
18/06 ANOTHER BONUS Song during Summer Contest phase
Gabber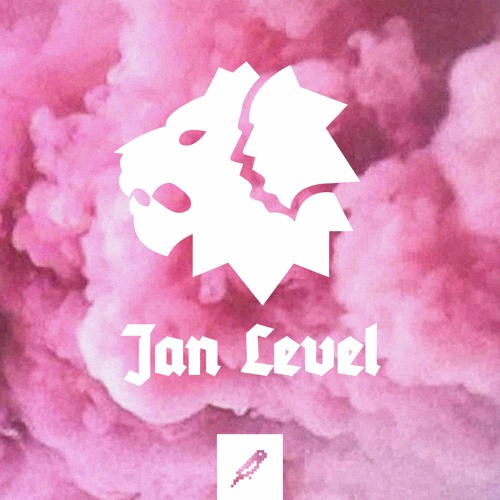 Jan Level - I Believe

- 1 /

- 2 /

- 5 /

- 8 /

- 9
Old file I had been working on for months now. So this adds to the total of 14 of 24 for Selections I
24/06 THE UPDATE during Summer Contest
Lots of fixing went into the two recent simfiles. Namely...
Jan Level - I Believe

10 -> 9
New graphics for banner + background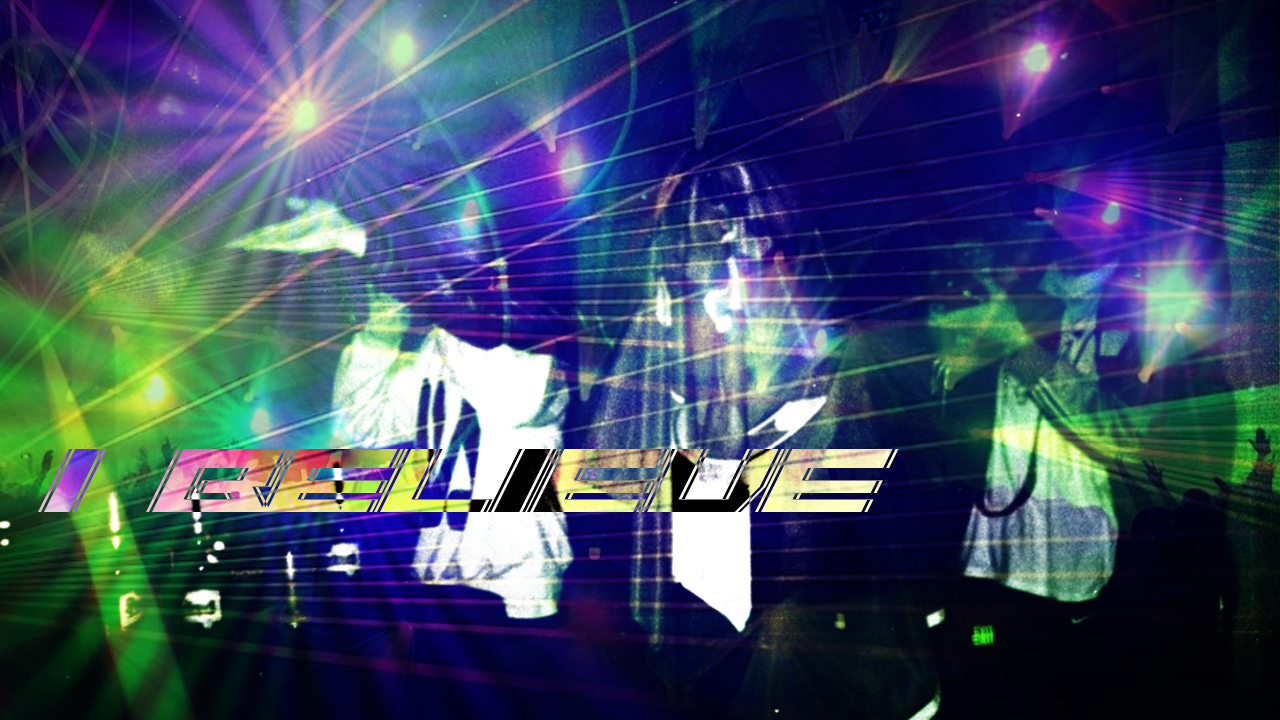 Nhato - Beyond the Seven

5 -> 4
and now a new file.
Trap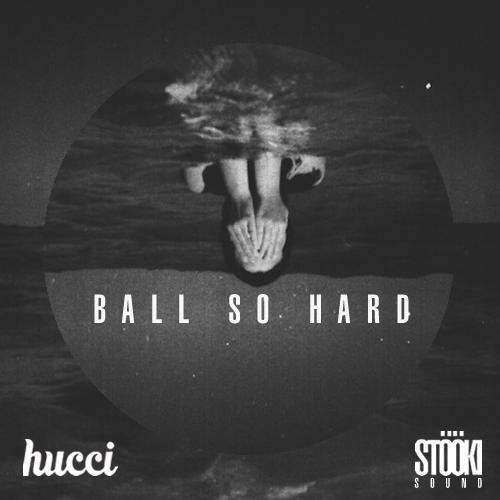 STÖÖKI SOUND x hucci - BALL SO HARD

- 2 /

- 4 /

- 7 /

- 9
Yep. Another one of those old files I had laying around in my WIPs. This is the song that somewhat got me into the world of trap music.
UPDATE 01/07: ANOTHER UPDATE during Summer Contest phase
Fixed patterning for:
Skrillex - Scary Monsters and Nice Sprites (all charts)
Drake ft. Rihanna - Take Care (all charts)
Max Elto - Backyard Animals (

+

)
K-Pop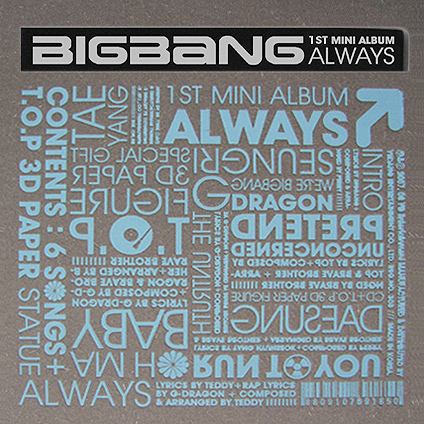 BIGBANG - 거짓말 (Lies)

- 1 /

- 3 /

- 6 /

- 9 /

- 10
The song I first heard of BIGBANG. Bloody hell that was a long time ago by now.
The

charts follows heavily on vocals.

-

has rolls.
UPDATE 19/07: Update b4 the Selections I RELEASE
Well Summer Contest is over and I didn't make it into the VIP room (well I wasn't going to make it in anyway). I'm going to upload the SC files (and a fresh simfile) that are, what I felt, ready for Selections I at some point in the near future. For now, I made some changes to some of those that have been uploaded in the category. They're mainly fixes for the patterning to fit for pad play.




Go ahead and re-download these files if you have those already. I'll probably make a separate post for Selections I release when the remaining 8 are uploaded.
UPDATE 21/07: The day Selections I is finally released!
Yes you read the title update right. Selections I is now complete!
you know the deal, click one of the jackets and it should take you to the simfile page.
Now for the last song to be on Selections I... actually I'm not even going to bother with the big reveal. Here it is, anyway.
Parody (and Blues?)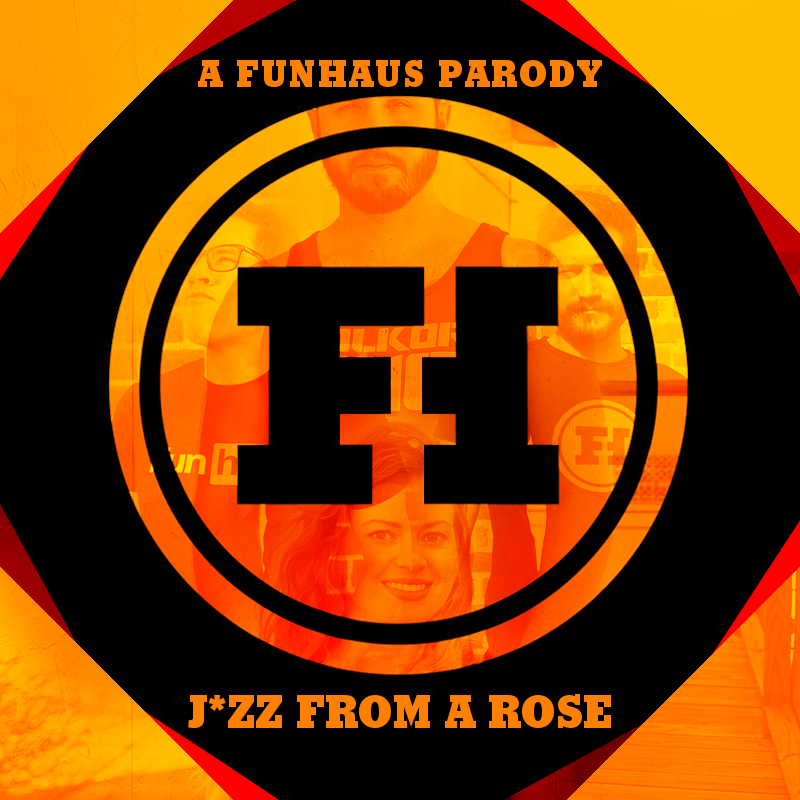 Funhaus - J*zz from a Rose

-2 /

- 5 /

- 7
...yeah it's probably for the best if you don't ask why I stepped this.
Actually, it's better if you do ask because I was basically testing this as a joke for myself (honestly was hoping there was a [You Won't See This in DDR] for this year's SC so I can submit this, but unfortunately that didn't happen).
If you don't know who Funhaus are, they were Inside Gaming during the Machinima days and are now under Rooster Teeth.
They are a gaming channel, mainly, where they usually do Demo Disk (where they play video game demos on a disk), Open Haus (where the fans ask questions provided on Reddit), Dude Soup (their own podcast where they talk about the current things in video games), and so on and so forth.
This is basically a parody on Seal's Kiss from a Rose and I made a cut of this from their gameplay video of Back in 1995: which you can view here:
I think maybe rating

as a 7 may be a bit too generous. Probably an 8.
Selections II (Aug '17--->Feb '18)
Annnd I'm back!
This is going to kick off the start of the journey to Selections II. I actually got a lot of WIPs I'm working on at the moment, but I got four ready to start us off.
Songs 1-4 of 24 for Selections II
(also basic info)
Donk Terrorist - Freaky Boyz
[Scouse]
(old file that started around late 2015. This is from Rhythm Control 2)
Britney Spears - Inside Out [
Electro
pop
] (them dubstep wubs in this)
Jason Derulo - Insomnia [
Electro
R&B
] (unreleased autotune song from JASOOOON DERUUUUULO)
Boyinaband ft. Veela - Midnight (Pop Song Made in a Day) [
Electro
pop
] (recommend downloading the custom .zip in its simfile page)
These 4 are more of a taster for what's to come for Selections II.
UPDATE 6/09: New SONG
UPDATE 16/09: ONE Update + 3 NEW Songs
Made some patterning fixes for Hellberg's All The Way across all difficulties.
I also got 3 songs to be put into Selections.
Songs 6-9 of 24 for Selections II
(also basic info)
Ephixa & Stephen Walking - Matches ft. Aaron Richards
[Tropical House]
(tropical vibes from the 2 Canadian producers. Released for Monstercat's 5th Anniversary)
The Chemical Brothers - Midnight Madness
[House]
(shorter ver. of "Electronic Battle Weapon 10")
Ariana Grande remixed by TRONICBOX - One Last Time -1985 version-
[80s Pop]
(what happens when you place a modern popstar in an 80's setting?)
Sidenote: I have decided I will enter Z-I-v Simfile Tycoon that is coming up soon. Not sure if I will do all weeks, but I'll see
(it's basically dipping your toes into foreign waters, you know what I mean?)
. Adding on to that, when the contest ends I will upload the simfiles made during the contest into the category (if I think it's good). I also will upload a my skeletons into my archive category (fittingly titled "iamthek3n's Cutting Room Floor". yeah that's news to you, huh?) Okay? Okay.
27/09: NEW Song
This marks the first long song for Selections. And it's in full. I love this song. It's emotional and the shift in tone from the beginning to the end, fantastic.
Special thanks to darkanine for syncing this one. Without him, this simfile won't happen. It has
60 BPM changes
in this simfile thanks to him.
also I updated Midnight Madness' heavy chart since the beginning patterns were wonky as hell
22/10: NEW Songs
12/11: NEW Songs from the DUTCH
a couple of extras that i stepped during my spare time. this is the dutch update, apparently.
01/08: NEW Song to start off the year
welcome to 2018, me (and everyone else). Here's the first simfile for the year in this category with a taste of autotune and hip-hops
UPDATE 26/01: AUSTRALIA DAY Update
fixed that one note in

for I'm Sprung that disrupted the flow and patterning.
and now for the new simfile...
raggae + r&b really do fuse well together, huh.
thanks darkanine for the cut and sync!
UPDATE 05/02: After Simfile Tycoon Update
Well. Simfile Tycoon just finished. Apparently I have 9 free spaces available to fill for Selections II, so I'll upload the ST files to my category after some adjustments and playtesting. For now, I'll just add the 16th simfile for Selections II. First things first, though:
- Midnight (Pop Song Made in a Day): Tidied up the steps a bit in

and add some notes near the end that goes to the beat.
- Wedding Bells: Fixed the patterning a bit and adjusted the note placement in

.
Just redownload .sm + .scc files and replace the prev. ones if you have those two already.
Alright, now for the simfile.
One of my faves from Cashmere Cat's debut album '9'. Very melodic and euphoric.

mainly follows Ariana's vocals.
UPDATE 13/02: The day Selections II is finally released! (a.k.a After Simfile Tycoon Update Pt. II)
...and with the simfiles from Simfile Tycoon, Selections II is now complete!
Selections III (Apr '18--->Aug '18)
well then... I guess it's time, huh?
Well this is pretty much a 'After Battle Royale' update to start off Selections III, really. This Selections also marks the use of X-Scale for the first time (though I'm still rating them Classic scale just for consistency. X-Scales will now be included in the simfile description). Anyway, 3 songs from the contests and a new one to keep it a bit fresh.
Songs 1-4 of 24 for Selections III
(also basic info)
Cashmere Cat - 9 (After Coachella) ft. MØ & SOPHIE
[Experimental Trap]
(there's a

chart added to reflect on SOPHIE's production. Speaking of...
CLANG CLONG CLANG CLONG CLANG CLONG CLANG CLONG CLANG-CLANG CLONG)
Sumire Uesaka (上坂 すみれ) - POP TEAM EPIC
[J-Electro]
(gave it some spanking new gfx since I kind of dislike the ones I did for the contest)
Vic Mensa - New Bae
[Hip-Hop]
(new bae.)
DJ Snake ft. Bipolar Sunshine - Middle (San Holo Remix)
[Electronic]
[Future Trap]
(the one file that is
actually
new in this update.
I honestly wonder what genre is this sometimes...
It's
Future Trap
[thanks RIME])
UPDATE 24/04: ◢ ◤
Progressive House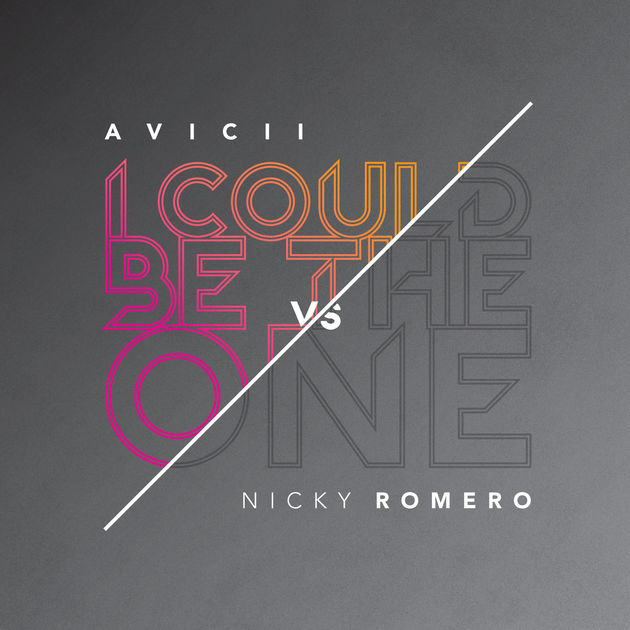 I Could Be The One by Avicii vs Nicky Romero
Classic:

- 1 /

- 3 /

- 6 /

- 8
X-Scale:

- 2 /

- 5 /

- 8 /

- 11
Even after days of Avicii's death, I still feel down. I didn't really know him. I like his music. It shows he has passion for the art.
I Could Be The One is definitely my favourite from Avicii, and it introduce me to Nicky Romero and his discography. This is basically my tribute to him as a way to say thank you for your music and hope you rest easy now. A goddamn shame to see you gone so soon.
UPDATE 6/05: NEW Song (b4 Summer Contest commences...)
so Summer Contest basically starts tomorrow (or to be more accurate, about 9 hours as of this post) and I thought might as well give you a freebie before that happens.
Melodic Dubstep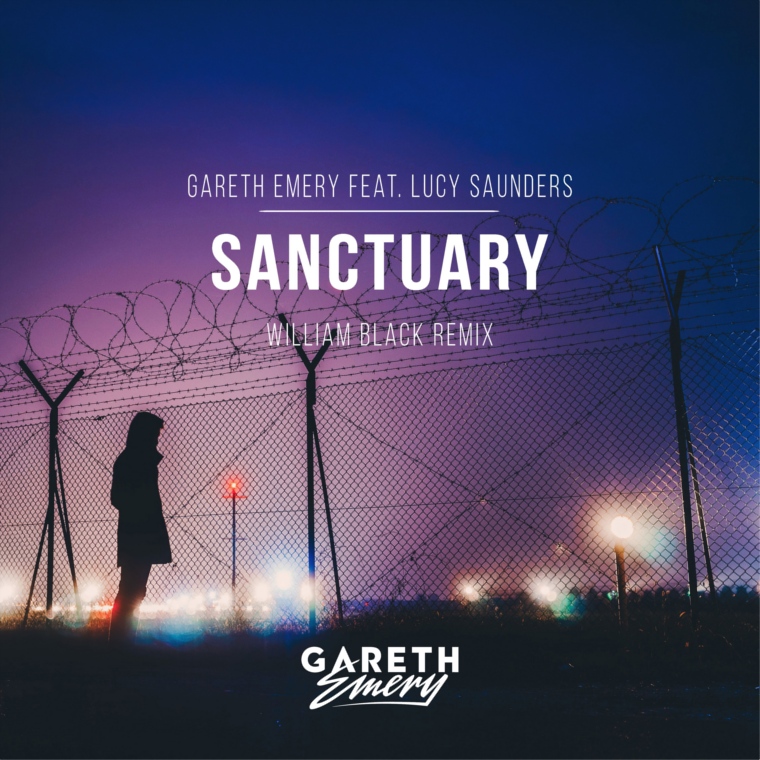 Sanctuary (William Black Remix) by Gareth Emery ft. Lucy Saunders
Classic:

- 1 /

- 3 /

- 6 /

- 8
X-Scale:

- 1 /

- 5 /

- 8 /

- 11
The original mix is basically one of my favourite trance tracks I've heard and this melodic dubstep take by William Black holds up to the original, at least that's what I think. It goes for 1:18, so it's a pretty short sanctuary stay.
UPDATE 16/06: 2 new songs
Hybrid Trap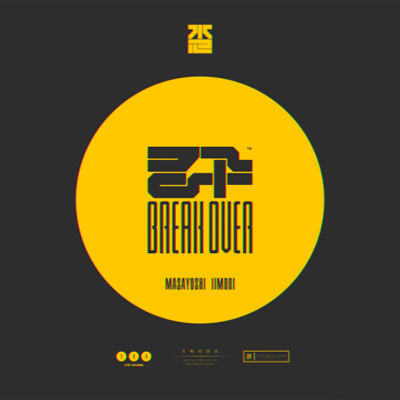 BREAK OVER VIP by Masayoshi Iimori
Classic:

- 3 /

- 6 /

- 8 /

- 10
X-Scale:

- 5 /

- 9 /

- 12 /

- 15
Yep. A really ballsy

chart this time. This is a VIP of said song in beatmania IIDX SINOBUZ.
House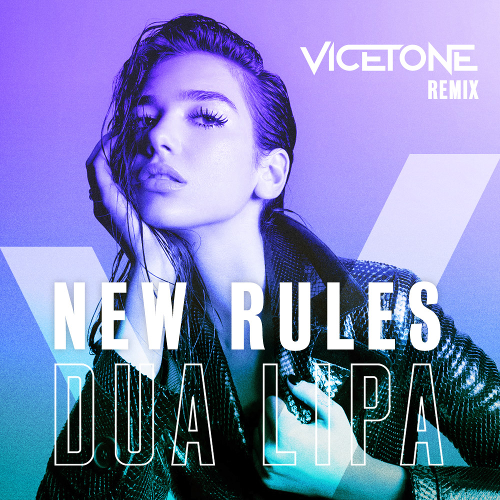 New Rules (Vicetone Remix) by Dua Lipa
Classic:

- 1 /

- 3 /

- 6 /

- 8
X-Scale:

- 2 /

- 5 /

- 8 /

- 11
This was originally submitted as a skeleton in Simfile Tycoon 2017 and ledgam3r ended up stepping it. This is basically my own take of this.
UPDATE 2/07: 2 New Songs and an update
Well I guess this is technically "Summer Contest songs that'll never get a chance to be submitted to the main contest" update.
First of, I Could Be the One's

chart has an update where mines are included to indicate a footswitch.
Now for the 2 songs.
Dance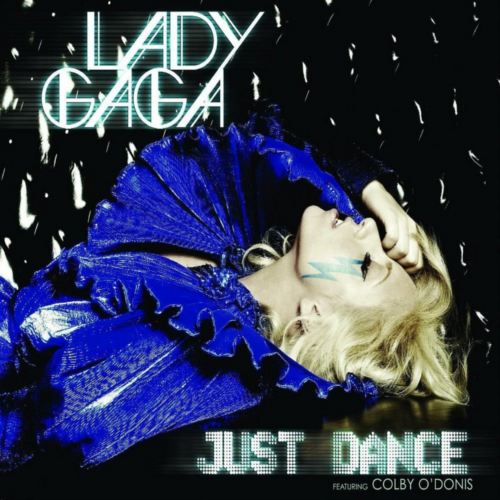 Just Dance by Lady Gaga feat. Colby O'Donis
Classic:

- 1 /

- 3 /

- 6 /

- 8
X-Scale:

- 2 /

- 4 /

- 8 /

- 10
Tropical Pop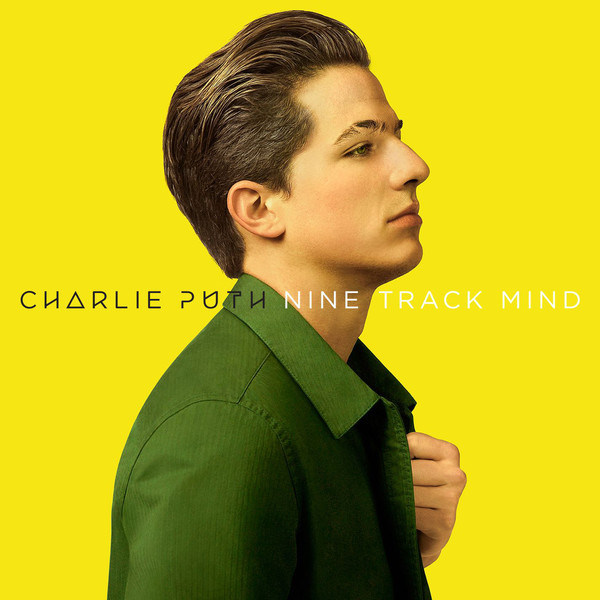 We Don't Talk Anymore by Charlie Puth feat. Selena Gomez
Classic:

- 1 /

- 3 /

- 6 /

- 8
X-Scale:

- 1 /

- 4 /

- 8 /

- 11
UPDATE 7/07: Changes and a new song
so, another update and it's not even a full week since the last... oh well. anyway.
Just Dance's

chart rating changed from 8 -> 7, lot of changes in the note placements to incorporate spins in some areas of

and added a few more notes in the same chart.
We Don't Talk Anymore's

chart had a few changes in note placements (particularly around the beginning) for better pad play.
and now for a new song.
Hip-Hop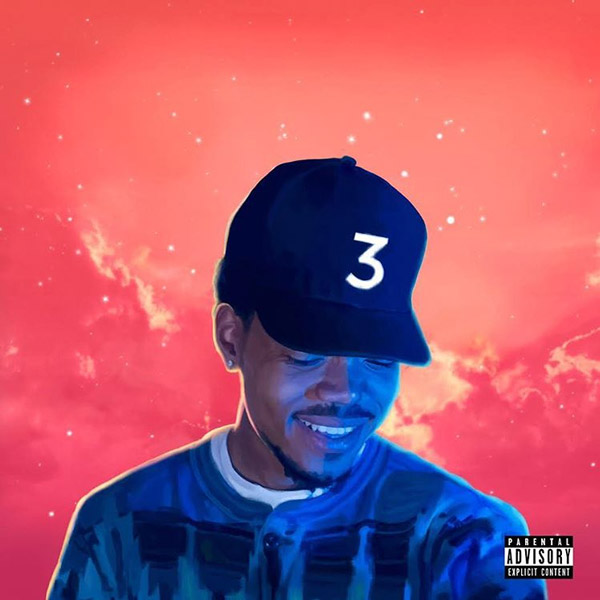 No Problem ft. Lil Wayne & 2 Chainz by Chance the Rapper
Classic:

- 2 /

- 3 /

- 6 /

- 8
X-Scale:

- 2 /

- 5 /

- 8 /

- 11
Shoutout to my brother for introducing me to Chance... the rapper.
UPDATE 14/07: 2-Songs UPDATE
Electropop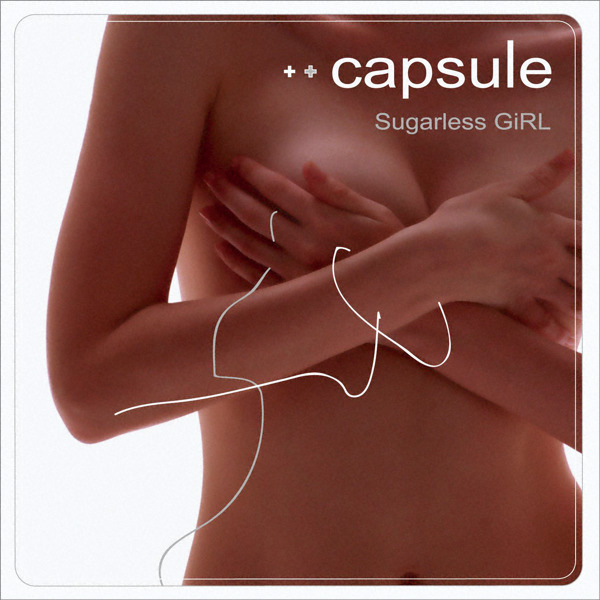 Sugarless GiRL by CAPSULE
Classic:

- 2 /

- 4 /

- 6 /

- 8
X-Scale:

- 3 /

- 6 /

- 8 /

- 11
Uplifting Trance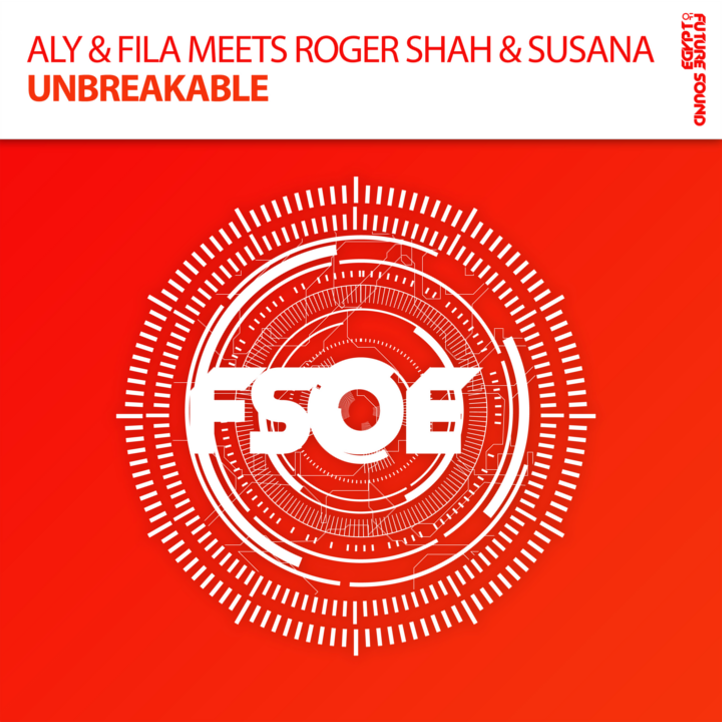 Unbreakable by Aly & Fila meets Roger Shah & Susana
Classic:

- 2 /

- 5 /

- 7 /

- 9 /

- 10
X-Scale:

- 2 /

- 7 /

- 10 /

- 13 /

-15
I honestly might do a

chart for Unbreakable some time, so look out for that when an update for that simfile comes.
Also, thanks TiKAL for helping with the sync at the end for Sugarless GiRL.
UPDATE 27/07: The Hip-Hop Song Additions and an update
Well Unbreakable finally got it's

chart. Also fixed up some patterning issues in

for that.
And new songs.
Hip-Hop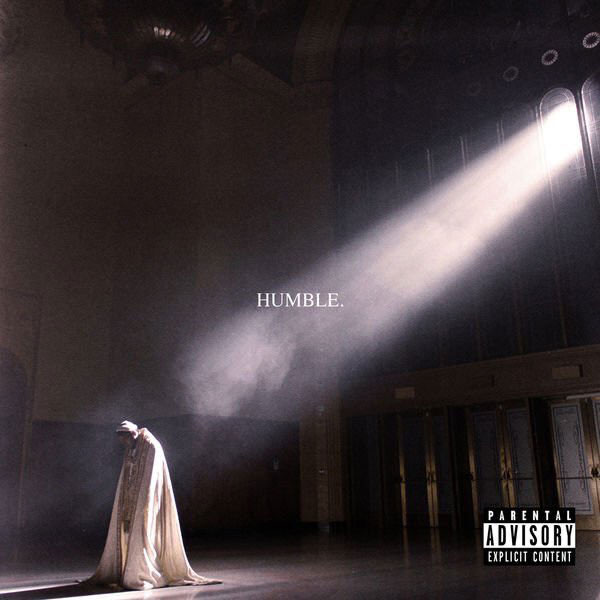 HUMBLE. by Kendrick Lamar
Classic:

- 2 /

- 5 /

- 7 /

- 9
X-Scale:

- 2 /

- 7 /

- 9 /

- 13
Hip-Hop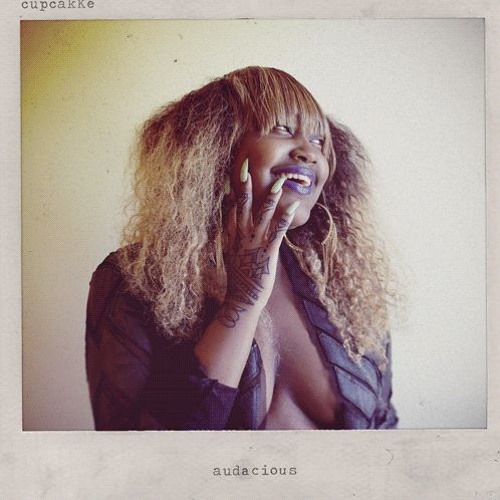 LGBT by cupcakKe
Classic:

- 1 /

- 4 /

- 8 /

- 10
X-Scale:

- 1 /

- 6 /

- 11 /

- 15
I'm going to fix up some simfiles I've released on Summer Contest before Selections III will be available.
UPDATE 11/08: AFTER Summer Contest update... and Selections III COMPLETE!
pour one out for My Boo (triple j Like A Version) not making it in
So yeah. It's done. Selection III's finished.
Now excuse me while I make a seperate thread for that one.
All done.
Selections IV (Sep '18--->Jan '19)
Get ready for the next level.
It's that time again for the road to Selections IV. Got the (I guess traditional) 4 songs to start off.
DJ Satomi - Castle in the Sky
[Eurodance]
David Guetta, Martin Garrix & Brooks - Like I Do
[Electro Future House]
Far East Movement - 우산 (Umbrella) feat. Hyolyn & Gill Chang
[Future K-Pop]
HYPER CRUSH - WTF
[Electro House]
UPDATE 22/09: FOUR New Songs
TeddyLoid - Black Moon Sympathy
[Electro House]
Travis Scott - STARGAZING
[Trap]
Aaron Richards - Synchronize (Acoustic)
[Acoustic]
Richard Durand - Wide Awake feat. Ellie Lawson
[Trance]
UPDATE 4/10: 2 NEW Songs
UPDATE 8/11: NEW Song and an update
Update to Yume wo Miyou: Removed a couple of steps and fixed up the patterning in

to go to the song better.
and now for the song.
UPDATE 20/11: (sort of) Song REVIVAL
Remember that file I did with KevinRocker10 for [ZIv Academy II] back in 2016? Well here's a solo take on it. It's a different cut from the contest file, so there's that. Try to spot some similarities between this and the contest file.
This file contains a warp and a stop.
UPDATE 29/11: NEW Song
I always wanted to step something from deadmau5. Unfortunately, some songs were a bit difficult to cut it to a shorter length. Thankfully, this song had a radio edit version and it wasn't much of a pain to make a decent cut out of it.
Listen to the full thing, though. It's a nice progressive tune.
UPDATE 11/12: NEW Song
UPDATE 20/12: NEW Song for the Summer
UPDATE 25/12: The Paris & Simo UPDATE
Yep this update has nothing to do with Christmas, but I've decided to upload two new simfiles to the category (cause I'm a bit of a jolly mood).
UPDATE 9/01: 2019 UPDATE of Selections IV
2 weeks since last update, eh? Meant to finish off Selections IV before 2019 comes around, but whatever. No big deal. Anyway, last 4 songs.
中村あゆみ (Ayumi Nakamura) - 風になれ (Kaze Ni Nare)
[Rock]
London Grammar - Metal & Dust
[Trip Hop]
SKYrise - particles
[Future Bass]
Dada Life - We Want Your Soul
[Electro House]
A separate thread for Selections IV will be here soon, so stay tuned.
It's here!
Selections V (Feb '19--->Mar '19)
Yep you read this right. Selections V will start February next month. I'm only uploading a file to the category because it's Australia Day today and I wanted to upload something on this day. Consider this a teaser track for what's to come for Selections V.
This is about as Aussie as it gets. Appropriately uploaded on Australia Day.
Happy Straya Day to those outside of the land down under.
Alright. Now we begin. On the 4th of Ferbruary.
The official start to Selections V with 4 new songs to kick off.
MENDOZA - Love Druggie (Addict)
[Dance]
DJ Fresh vs TC ft. Little Nikki - Make U Bounce
[Electro House]
Lucie Jones - Never Give Up on You
[Chamber Pop]
Hardwell - United We Are
[Big Room House]
[
18/02: 2 Songs Added (New + Old)
The new one.
The old one (previously seen in [ZIvision Song Contest] for Summer Contest 2017).
UPDATE 6/03: 4-Song Pack Update a.k.a Words + Numbers Update
The files from Simfile Tycoon will be uploaded to the Selections category as soon as I fix up some of them and if I am satisfied with them. For now, here's another 4 to add to Selections V.
Charli XCX & Troye Sivan - 1999
[Electropop]
Cashmere Cat - 9 (After Coachella) [R3LL Remix] ft. MØ & SOPHIE
[Jersey Club]
Bruce Greene (of Funhaus) - Play That Demo
[Rock]
5 Seconds of Summer - Youngblood
[Synthpop]
UPDATE 13/03: The Simfile Tycoon UPDATE (plus 2 new songs)
Yep. The Simfile Tycoon update has arrived. Only 7 of the 8 files I made in that contest were slightly revised and fixed for the category.
press F to pay respects for Function #05 not making it in
Also here's 2 new songs as a small bonus.
UPDATE 22/03: The POP Update
Also, I updated i like and Youngblood's charts. Info on that should be in their respective simfile pages.
Also also, hey we're nearly complete with Selections V with just two simfiles left.
Now... onto the final update for Selections V.
UPDATE 28/03: The FINAL Selections V Update
Well that was quick. Look how much time has passed by since I started with Selections V. Now here we are with the last two songs for this Selections.
And that's it! Selections V is done. And now to set up a seperate page for it to download the whole package...
Selections V page has arrived
Selections VI (Apr '19--->July '19)
Oh boy! Here I go sim-charting again!
Yep. Another day. Another start to Selections VI. And with 4 songs to start off as usual.
Billie Eilish - bad guy
[Trap Pop]
Eric Prydz - Call on Me
[Progressive House]
Edward Maya feat. Vika Jigulina - Desert Rain
[Progressive House]
SHAUN - Way Back Home
[Tropical K-Pop]
UPDATE 28/04: The Emotional Pop Update
UPDATE 30/05: A 4-Song Update a.k.a. One Month Later...
Yeah, been a bit busy with real life stuff, focusing on my studies in art school, as well as taking part in Summer Contest whenever I have spare time. Anyway, after a whole month has passed, I think you all deserve 4 new files to make up for it.
Kids See Ghost feat. Pusha T - Feel the Love (yes i actually stepped this)
[Psy Hip-Hop]
Masayoshi Iimori - Hella Deep (hope you like gimmicks because there's a lot of them)
[Freestyle]
이달의 소녀 (LOOΠΔ) - Love Cherry Motion (Choerry's debut to the LOOΠΔverse)
[K-Pop]
Major Lazer feat. Vybz Kartel - Pon de Floor (the one that Beyoncé sampled from for 'Run the World (Girls)')
[Dancehall]
UPDATE 30/06: 2 NEW Songs
---
Post #2 · Posted at 2019-03-28 06:20:43am
4.9 months ago
tearinox
Member
4 Posts

Not Set

Reg. 2018-03-10


Awesome stuff. Thank you for your hard work.
Post #3 · Posted at 2019-07-22 12:49:54pm
1.1 months ago
K-Step
Member
236 Posts
Reg. 2012-07-04


"I used to love video games..."
Last updated: 2019-07-22 12:50pm
Hey thanks for that comment, tearinox. Really appreciated of you saying that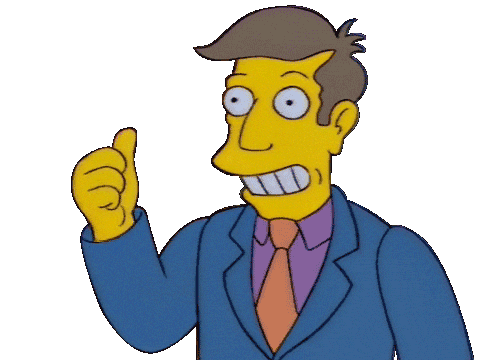 UPDATE 22/07: Selections VI COMPLETE
Well, Summer Contest's over. At least for me. And I have two spaces to spare after uploading the rest of the files I did for the contest. And so I did.
Commercial House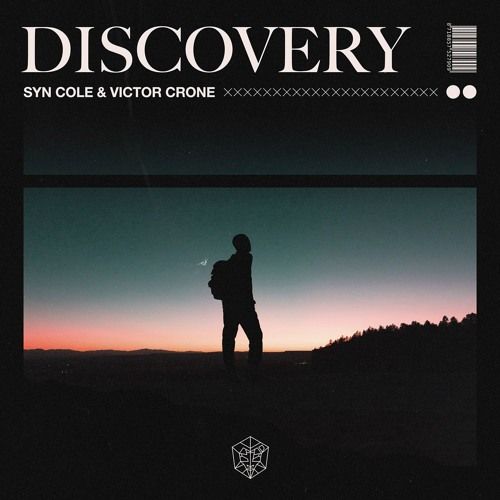 Discovery by Syn Cole & Victor Crone
Classic:

- 1 /

- 3 /

- 6 /

- 8
X-Scale:

- 2 /

- 4 /

- 8 /

- 11
Bubblegum Dance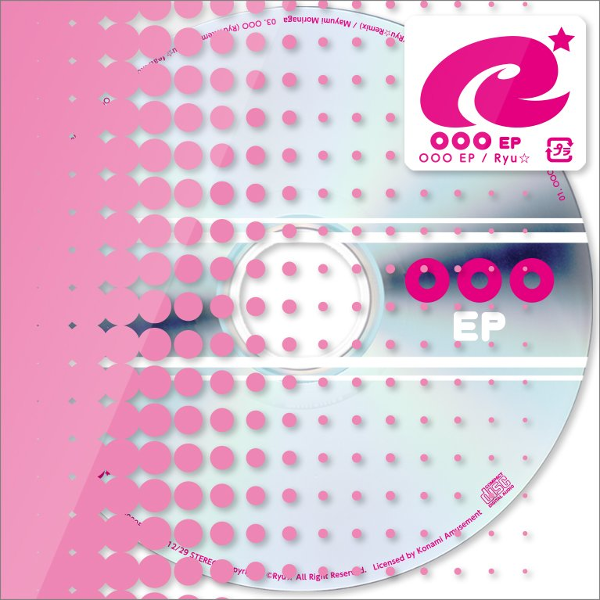 OOO by Ryu☆ feat. moimoi
Classic:

- 2 /

- 3 /

- 6 /

- 9
X-Scale:

- 2 /

- 5 /

- 9 /

- 13
I'll do a separate thread for Selections VI tomorrow as it's pretty late in Sydney right now and I got to attend art school.
---
0 User(s) Viewing This Thread (Past 15 Minutes)