Gitadora Remote Tournament 2018
I am excited to announce that the Gitadora Remote Tournament 2018 is set to begin. GRT2018 is open to everyone, just visit your nearest Round1 or game center and use your eAmuse pass (for score tracking).
The tournament will take place throughout September and October and consist of three phases (Qualifiers, Phase 1 and Phase 2) with Upper and Lower divisions for both drums and guitar.
Details on the rules and format are in the linked Google doc below in addition to the Qualifier songs. Feel free to contact me here, via email trickorbeatsgitadora@gmail.com or Twitter @joesushi with any questions, concerns or clarifications.
Have fun and rock out!
https://goo.gl/AhjfTP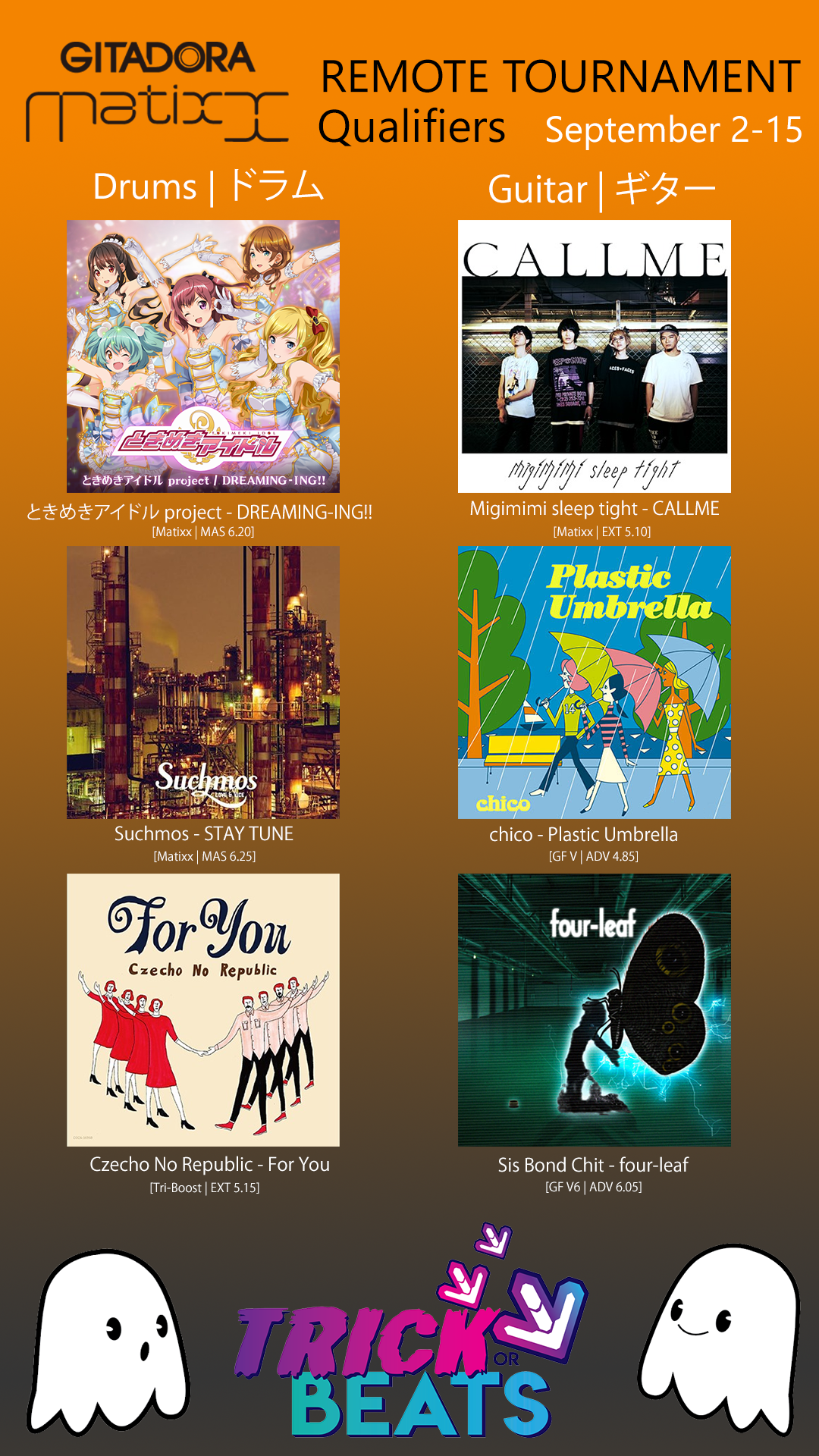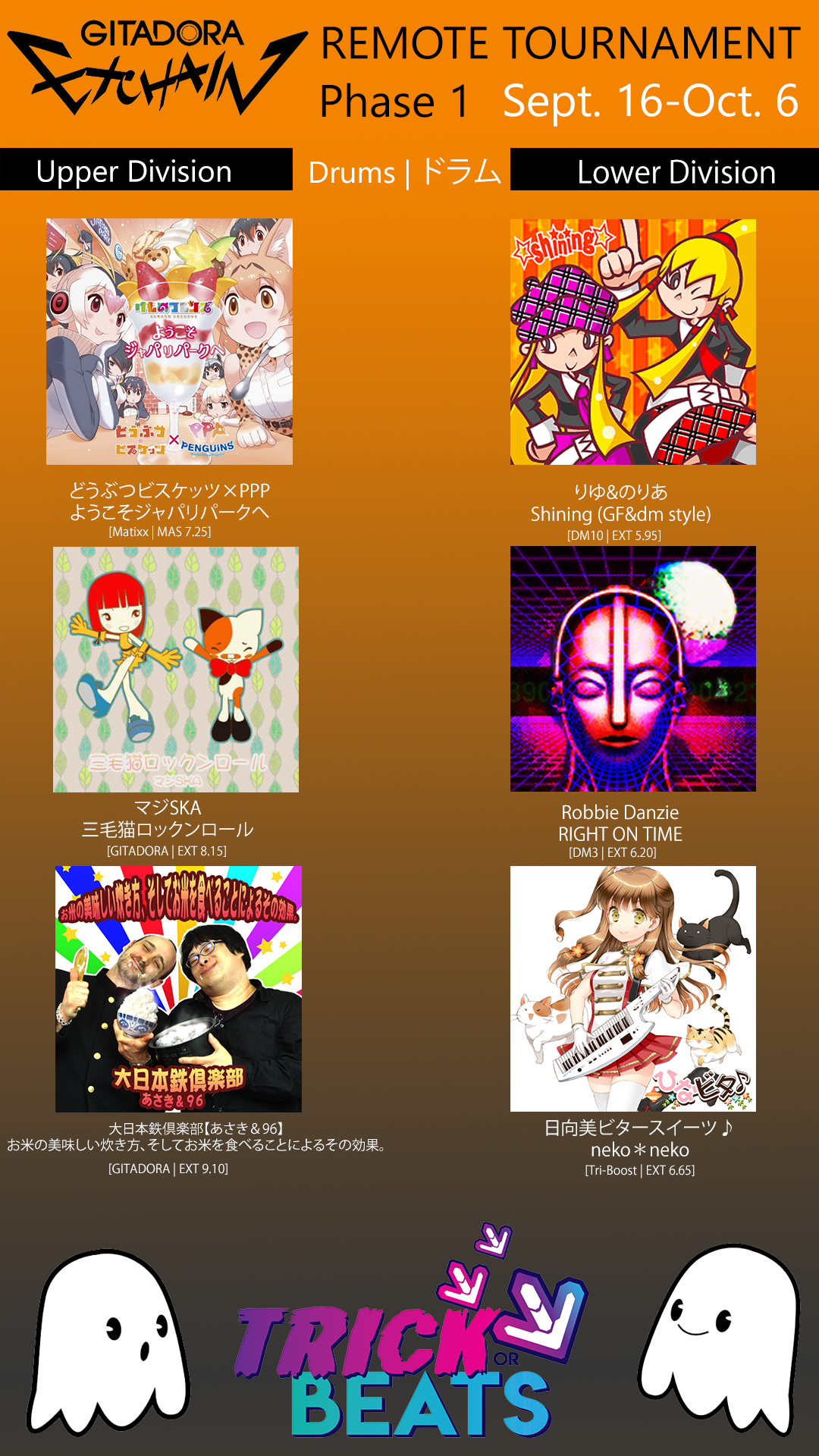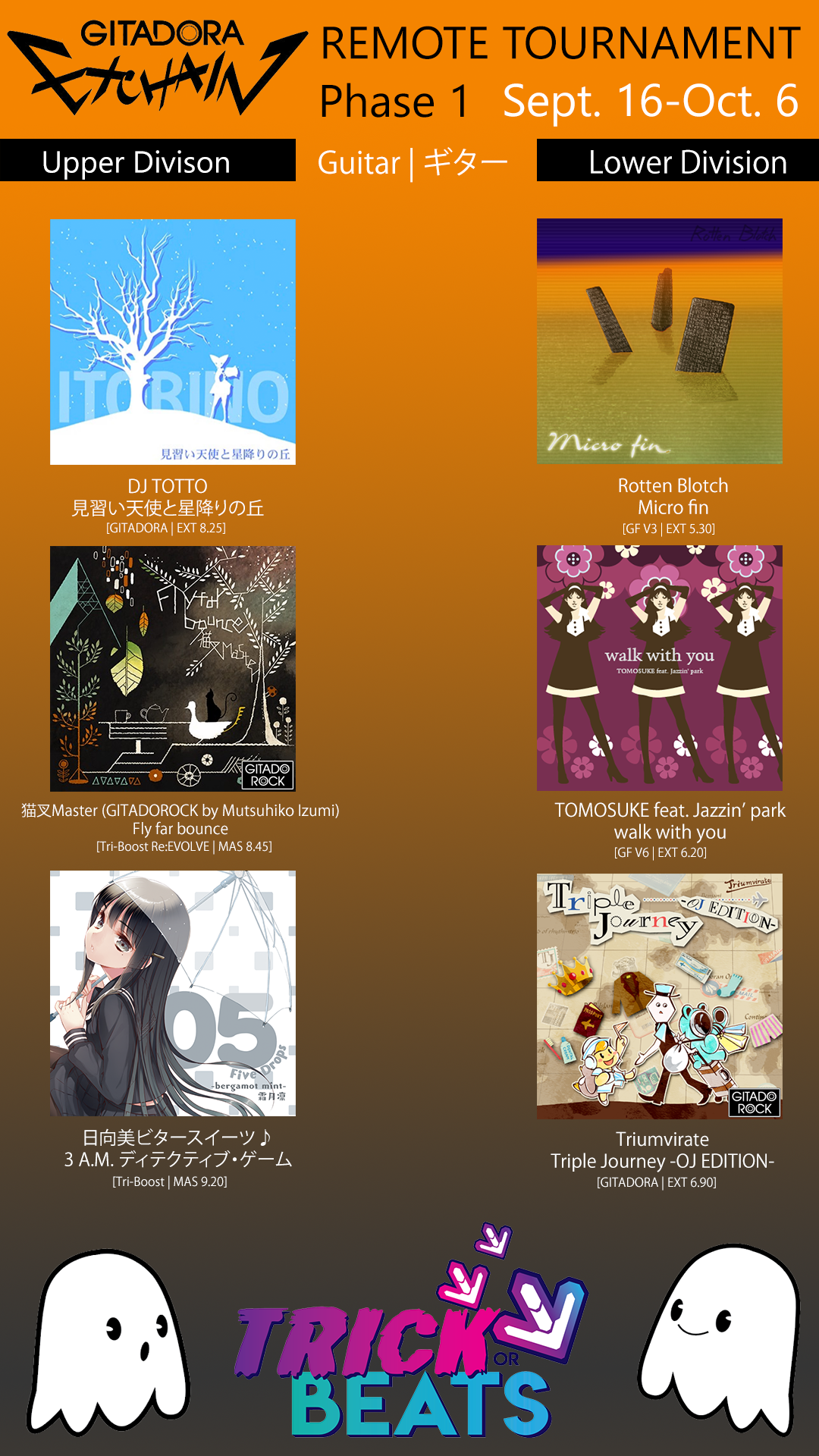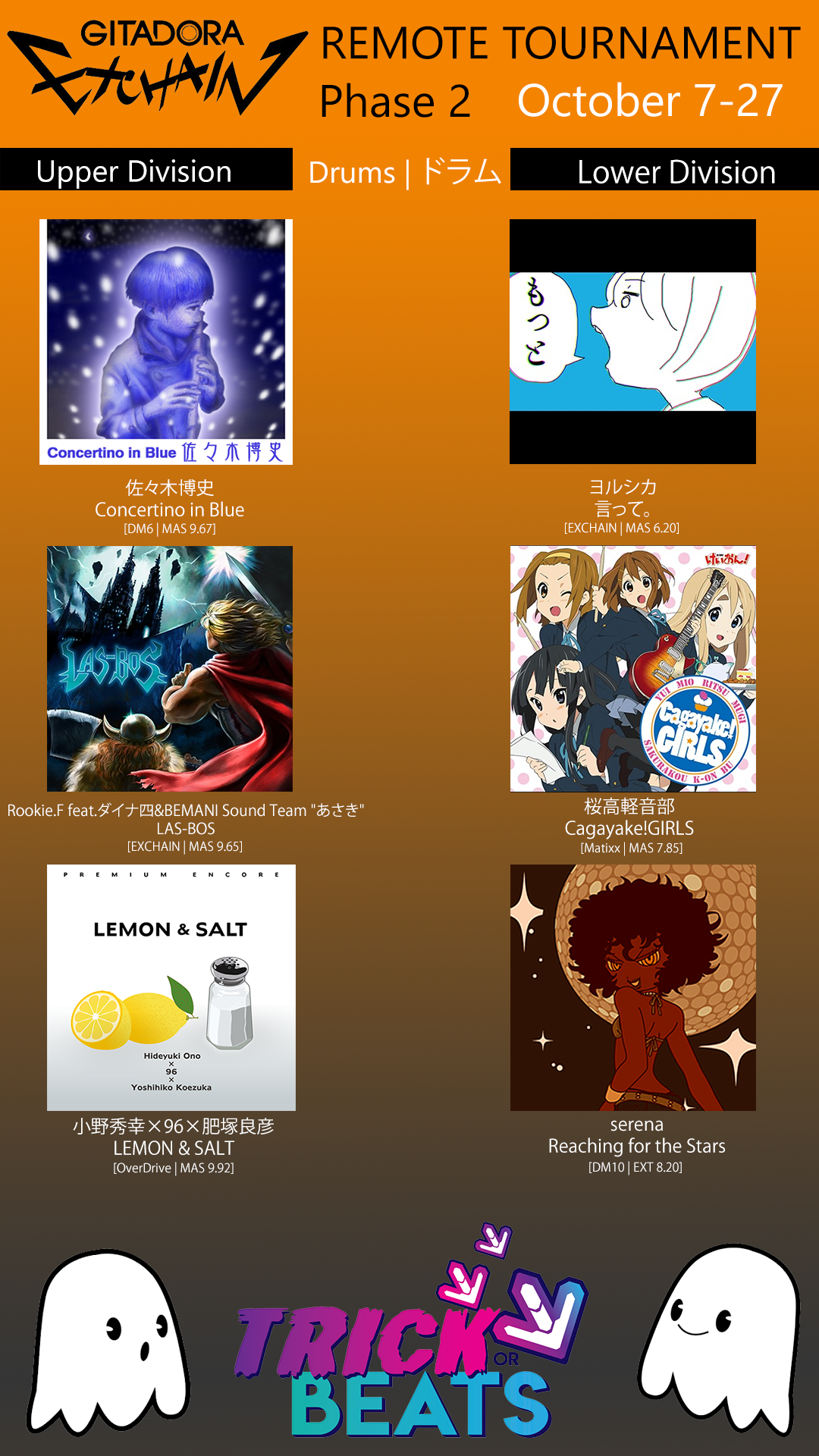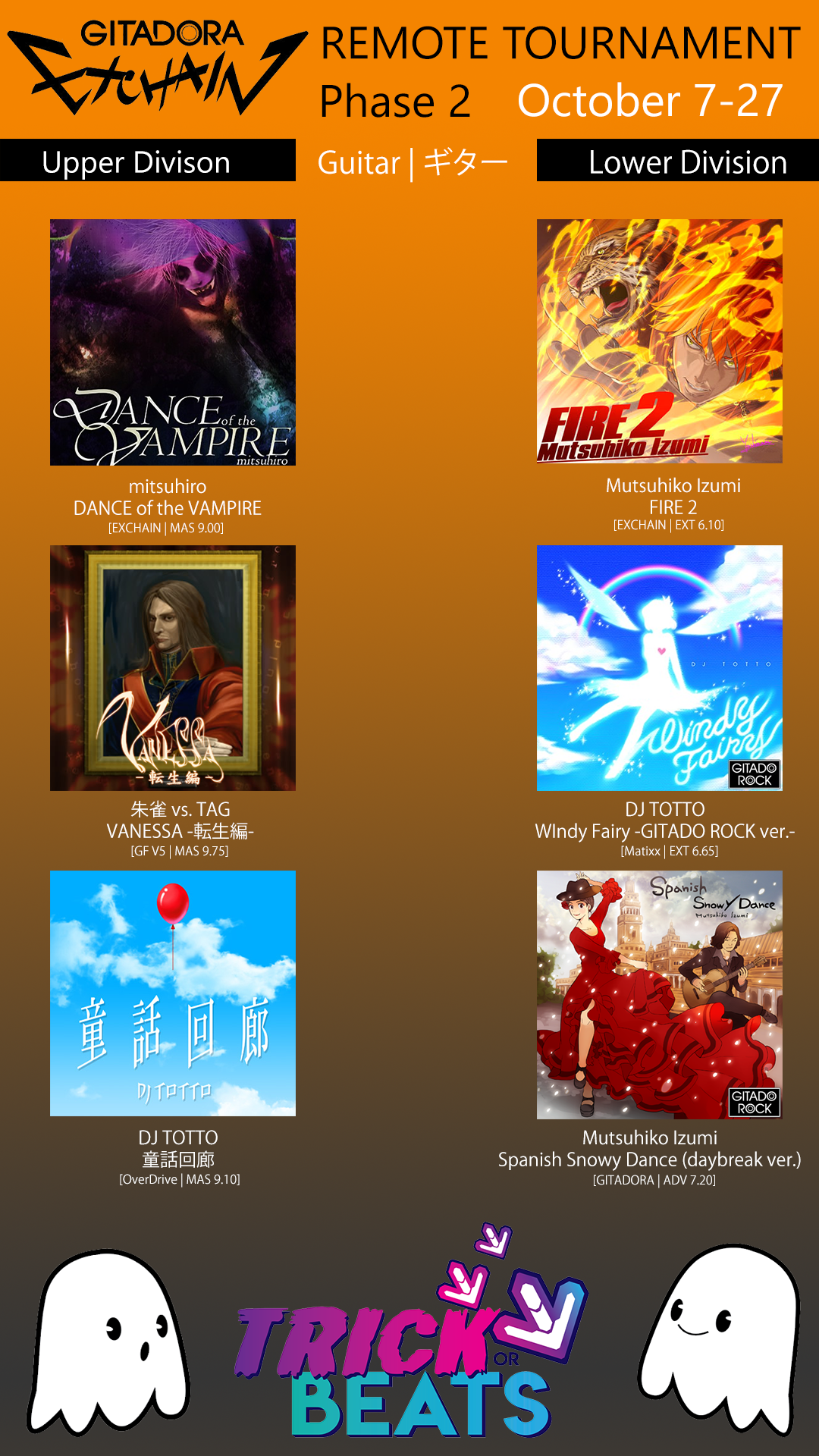 ---
Date:
September 2nd 2018 - October 27th 2018
---
Location:
Your Local Round 1/Game Center
---
Added:
2018-09-02 03:14:29
9 months ago
---
Updated:
2018-10-05 15:14:30
8 months ago
---
Created By:
joesushi