Post #1 · Posted at 2012-07-12 09:12:34am
3.2 years ago
AJ 187
Member
128 Posts
Reg. 2008-10-14
162.9pts


"retired"
After four years of development across three
*
StepMania versions, a theme with two names has finally reached one.
moonlight
v1.0 final is now available for StepMania 5.
Here are some screenshots: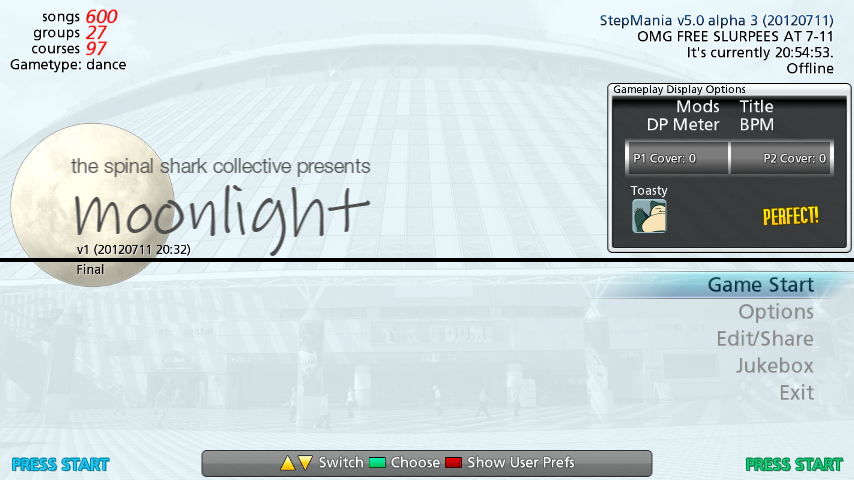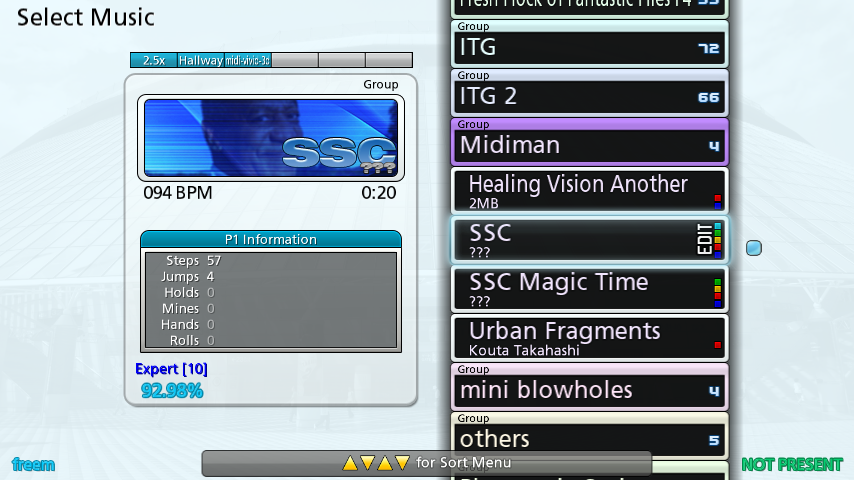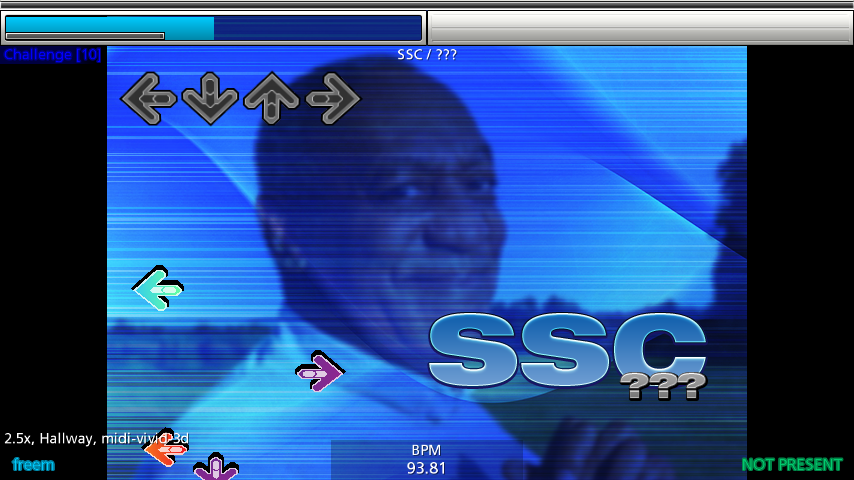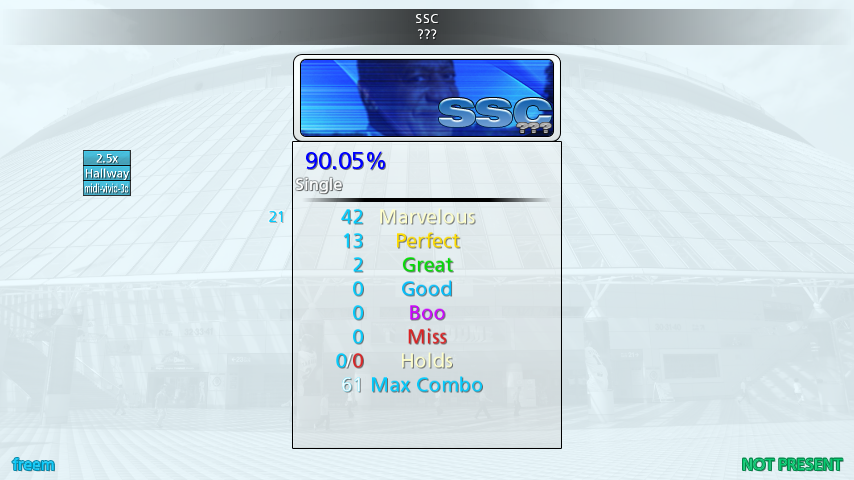 * counting sm-ssc and SM5 as the same thing.
---
Post #2 · Posted at 2012-07-13 09:38:01am
3.2 years ago
dbk2
Member
207 Posts
Reg. 2012-04-30
152.5pts


"I pass d with a q though."
Last updated: 2012-07-13 10:09am
This is probably the most robust, feature-rich theme available for SM5 presently. I appreciate its lua-driven flexibility, apparent especially within the
Theme Customizations
category of Options.
It's also noteworthy in being minimally inspired, aesthetically, by existing DDR themes. Yes, fan recreations have always been a significant part of the Stepmania community (and will continue to be, if Z-i-V's simulation sub-forum is any indication) but we don't have to limit ourselves to them. In this regard, I think, Moonlight is especially commendable.
Thanks for posting about it here, AJ.

0 User(s) Viewing This Thread (Past 15 Minutes)